The Jacksonville Jaguars will pay a special visit to Port Orange, Fla. on Tuesday, June 5 for the 2012 Jaguars Caravan. The public is encouraged to come out and join players, ROAR cheerleaders and other special guests traveling on the Jaguars RV to interact with Volusia County fans and build momentum for the 2012 season.
Bethune-Cookman University will be unveiling a stadium banner commemorating the 10-year anniversary of
B-CU alum Rashean Mathis winning the Buck Buchanan Award for Football Championship Subdivision Defensive Player of the Year. The family-friendly event will also include a performance by the Spruce Creek 12 O'Clock Jazz Band, Jaguars autographs, food, interactive and inflatable games and prize giveaways from the Jaguars and local vendors. The event is free and open to the public.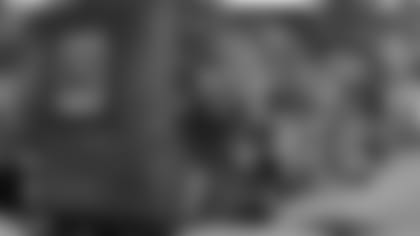 WHEN:            Tuesday, June 5
5 – 6 p.m.                    Performance by Spruce Creek 12 O'Clock Jazz Band
6 – 8 p.m.                    Jaguars Caravan with players and coaches
*WHO:             *Port Orange Mayor Allen Green
Team Teal Commissioner Tony Boselli
Retired Jaguars Legend Fred Taylor
Cornerback Rashean Mathis
Assistant Coach Marlon McCree
Photo/video/interview opportunities available*         *
WHERE:         Port Orange City Amphitheatre
About Jaguars Caravan:The Jaguars Caravan is a* *new initiative to generate excitement and recruit fans for the Jaguars in cities across Northeast and Central Florida and Southeast Georgia. The Jaguars Caravan will bring the growing energy for the 2012 season on the road, traveling more than 1,200 miles, stopping in seven cities and connecting with approximately 5,000 fans. For more information and updates, visit www.jaguars.com/caravan2012, or follow the Jaguars at www.facebook.com/jacksonvillejaguars or www.twitter.com/jaguarsinsider.