In 1915, Dr. Carter. G. Woodson founded the Association for the Study of Negro Life and History, now known as the Association for the Study of African American Life and History. He did so with the goal of placing contributions made by Blacks prominently at the forefront of American history. Not "instead of," but "in addition to." He lobbied schools and organizations to participate in a program to encourage the study of Black History, which began in February 1926 with Negro History Week. We now know it as Black History Month. Woodson chose February for the initial weeklong celebration to honor abolitionist Frederick Douglass and President Abraham Lincoln's birth months. 
Mr. Rutledge Pearson, my eighth-grade American history teacher, an adviser to the Jacksonville Youth Council NAACP during the sit-ins in 1960, and my mentor, told us to leave our American history textbooks at home. He then proceeded to teach us an inclusive American history featuring the many contributions of those who looked like us. 
He started me on my Black history and civil rights history journey, increasing my awareness of Jacksonville's Black history's resplendent, rich legacy. Mr. Pearson was the Jacksonville Youth Council NAACP adviser when I was President, and many Youth Council meetings were extensions of his class. We researched the great history of the many Black native sons and daughters of Jacksonville and those stalwarts of Jacksonville's Black history.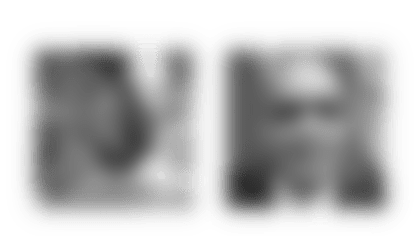 We studied individuals such as:
James Weldon Johnson, one of the "movers" of the Harlem Renaissance, the first certified Black lawyer in the state of Florida, the first Black Executive Secretary of the National Association for the Advancement of Colored People, and the lyricist of Lift 'Ev'ry Voice and Sing written in Jacksonville.
Philip Randolph, President of the Brotherhood of Sleeping Car Porters, won one of the great labor victories in the History of the Labor Movement when he fought a twelve-year (1925-1937) battle against the Pullman Company and was awarded a labor contract. Randolph also challenged three American presidents to integrate federal employment, the military, and public accommodations. A. Philip Randolph is considered "the Father of the Modern Civil Rights movement."
Thurgood Marshall visited Jacksonville to work with NAACP Attorney Earl M. Johnson, filed the first school desegregation suit for the NAACP on behalf of Sadie Braxton and her children, daughter Sharon Braxton, and son, Daly Braxton.
Mrs. Iona Godfrey King enrolled her son, Donal, in white Lackawanna Elementary School here in Jacksonville, Florida, and a few weeks later, her home was bombed. Mrs. King and Donal were in another part of the house and were not physically harmed.
Jacksonville's Black history is extensive and exhaustive. Yet, it is a history that remains unknown.
It should be as important for students to learn about James Weldon Johnson as Eli Whitney, as essential to read about Dr. Johnnetta Betsch Cole and A. Philip Randolph as Betsy Ross and Benjamin Franklin. African-Americans born in Jacksonville, who call Jacksonville home, should have their contributions included in every American history textbook.