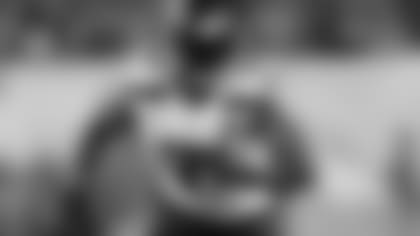 ](http://bit.ly/CCpics031314)

JACKSONVILLE – Chris Clemons had options in free agency – more than a few, actually.
Clemons, a defensive end who on Thursday signed with the Jaguars as a free agent, said his decision to do so was about more than just his new head coach.
Yes, Gus Bradley factored into the decision. But Clemons, who had the three best seasons of his career playing for Bradley when the latter was the Seattle Seahawks' defensive coordinator, said as important a factor was the chance to rejoin former Seahawks defensive end Red Bryant.
Bryant signed with the Jaguars this past Saturday, and Clemons said the two actually discussed the possibility of signing with the same team well before it happened.
"Me and Red had talked about it already when our names first started coming up about the salary cap," Clemons said Thursday, saying he told Bryant, "Wherever you go let me know so I know where I can try and fit myself in."
Bryant spent the last six seasons with Seattle and Clemons had been with Seattle four seasons. Bryant was released last week and Clemons was released earlier this week as the Seahawks made moves to create salary cap space.
Clemons has 58 sacks in 10 NFL seasons, playing with Washington, Oakland and Philadelphia before joining Seattle before the 2010 NFL season. He had 11 sacks in 2010, 11 more in 2011 and a career-high 11.5 in 2012. He sustained a torn anterior cruciate ligament in a playoff game following the 2013 season, returning in the third game of last season and registering 4.5 sacks for the season.
"Chris is a guy who can put stress on offensive tackles," Jaguars defensive line coach Todd Wash said. "We're looking at him as a pass-rusher in certain personnel situations and obviously on third down."
Clemons said he started well last season, and after plateauing, he said he finished strong, returning to 100 percent feeling following a victory over New Orleans in the NFC Divisional Playoff round.
Clemons said a chance to play for Bradley, "who actually knows how to push guys to compete," was a factor in his decision, as well as his relationship with Wash, for whom he played in 2011 and 2012. He said, too, that General Manager David Caldwell and Owner Shad Khan wanted him.
"They reached out to me when I was released and the general manager told me that the owner even wanted me here, so it was a win-win situation for both of us," he said.
But Clemons was most effusive Thursday when speaking about Bryant, lauding Bryant's importance to the Seahawks' success and saying, "We know each other so well and that's the thing about it – once you have that camaraderie with somebody it's hard to actually go and find it somewhere else.
"Red brings a lot," Clemons said. "He's a big-time leader. You're never going to hear guys speak like he does. He always comes from the heart. Red was actually the heart out in Seattle of that defense. The talent that he brings to be the size that he is and to be able to move and play blocks the way he does it helps the whole defense. I know exactly what Big Red brings to the table."
Clemons said four or five teams contacted him after his release, including Oakland and Atlanta.
"I knew what I had here and I knew exactly what they wanted to do as far as what they wanted to build on," he said. "That's leadership and all the things you need to have a championship team. To have a young group of guys and see what they did last year down the stretch when they were 0-8 – to continue to fight, that shows a lot of heart and that shows the chip on your shoulder that me and a lot of guys actually played with."
*Wash called Clemons, "a real good leader. He's a guy who plays with a chip on his shoulder."…
*Wash said Clemons (6-feet-3, 255 pounds) can contribute at various spots in different personnel packages. "He has real good speed to come off the edge, but he's a really good run defender at the six-technique," Wash said. "A lot of the younger Leo (pass-rushers) are not six-technique players; they're strictly on the edge. He has the characteristics to do both." …
*Jaguars defensive end Jason Babin, who re-signed with the team Thursday, discussed his decision to void his previous contract, saying it was inevitable and put him and the Jaguars in a position to restructure. He said though it made sense for each side, the Jaguars were "gracious enough to let me do it" rather than have to release the 11-year veteran. Babin had said late last season he was open to renegotiating a deal that then had two years remaining at about $6 million a season, but had added at the time he wanted to return to Jacksonville. "This was my first choice all along," he said. …
*Cornerback Will Blackmon, who on Tuesday re-signed a two-year contract to remain with the Jaguars as an unrestricted free agent, said he never questioned whether he wanted to remain in Jacksonville this offseason. "I felt like I had a role here so it was definitely my first option for sure," he said. …