JACKSONVILLE – The idea was to play cleaner, with more efficiency and fewer mistakes.
That didn't happen. Not even close.
That made a 34-3 loss to the San Francisco 49ers at EverBank Stadium Sunday particularly frustrating for Jaguars players and coaches – that the mistakes they knew needed to be eliminated happened yet again, and this time hurt significantly in their most-one-side loss of the season.
"We obviously weren't able to overcome those turnovers," quarterback Trevor Lawrence said.
The Jaguars on Sunday committed a season-high four turnovers – two interceptions thrown by Lawrence, a lost fumble by Lawrence and a lost fumble by wide receiver Christian Kirk.
"You can't do that; you just can't do that," Pederson said "It's a matter of whoever has the football, take care of the football. That's your job. Bring it back to the huddle, let us play another down. We continue to stress it; our players continue to stress it. Until we figure that out, it's going to be long."
"You just can't do that. If you want to be a playoff team, you got to take care of the football."
Kirk's fumble proved particularly costly. The Jaguars trailed 20-3 at the time, with Kirk fumbling at the 49ers six-yard line after a three-yard gain. San Francisco wide receiver Deebo Samuel's 23-yard run capped the ensuing possession to push the 49ers' lead to twenty-four points.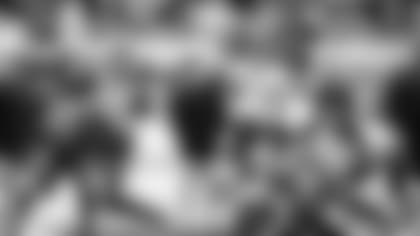 "You can't do that," Kirk said. "You've got to hold onto the ball. It's just every intention to try to get into the end zone, but it's just those things that have gone up as the reason we're coming up short. So those can't happen. We can't expect to be a good football team when we're turning over the ball, especially in the red zone.
"We just have to do a better job on having emphasis and better ball security from all aspects. We're looking to get better in that area, and we have to be able to do it for all our games."
The Jaguars have committed 17 turnovers in nine games this season, including eight during their recent five-game winning streak. They won two games in that streak while losing turnover differential, including a victory over the Pittsburgh Steelers in which they committed three turnovers – two in the red zone.
Kirk's fumble Sunday marked the Jaguars' fourth red-zone turnover of the season, with Lawrence losing a fumble at the 49ers 48-yard line in the first half and throwing two second-half interceptions.
"They were always at the wrong time," Lawrence said. "It seemed like right when we got some momentum, we turned it over. I've got to be better. I have to hold onto the ball. I had a bad fumble near midfield. That can't happen. We were driving, so that's something where I've got to look in the mirror and fix that. That's happened a few times this year and it just can't happen.
"I have to take care of the ball. I have to play better."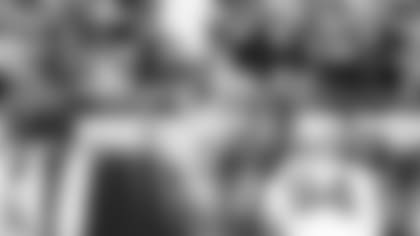 The Jaguars on Sunday allowed a season-high 144 rushing yards after entering the game third in the NFL against the run. They also did not force a turnover for the second time this season after forcing multiple turnovers in six of the first seven games. The defense's two sacks were both by inside linebacker Foye Oluokun for a total of nine yards. "I tell you every time when we win a game, 'It's stop the run, pressure the quarterback and get takeaways,''' Jaguars outside linebacker Josh Allen said. "We didn't stop the run good enough. We got good pretty good hits, but no sacks on the quarterback and then we didn't take the ball away. When you sum it up to what we do best, we didn't do any of those things."
Lawrence: "Obviously there was some disconnect for us to play that way, but I thought the energy was really good. We were all amped to play. We knew this was a big game, knew this was a good team coming in here and we felt like we could take advantage of this opportunity and beat a good team and we didn't. We played our worst game of the year. We have to be better at handling adversity, about not letting things snowball. You're going to have mistakes in games, and you can't let them change the game and let them change the momentum completely. We didn't do a good job of that today and they did a great job of capitalizing on the momentum shifts of the game."