The Jaguars' defense needs development from young players, and the second-year defensive coordinator said such development is evident from two second-year linebackers who figure to be key entering an important 2023 season.
Travon Walker. Devin Lloyd.
Caldwell discussed both former first-round selections Friday morning on Day 3 of Jaguars 2023 Training Camp – perhaps most notably Walker, the No. 1 overall selection on the 2022 NFL Draft.
"You can see the confidence in him," Caldwell said. "He's just more confident and we're excited for him."
Veteran safety Rayshwan Jenkins on Friday said the benefit of experience is evident from both players entering their second NFL seasons.
"A lot of the thinking is out of the game," Jenkins said. "They're just playing. We're coming back into a familiar situation, so they don't have to do too much thinking. They can just go off what they were doing last year, but even better now because they understand just a lot more stuff."
Caldwell spoke Friday of Walker adjusting to the expectations associated with being selected No. 1 overall.
"You can look at that as pressure," Caldwell said, "but Travon and a bunch of guys in the locker room, they've been the guy all their life. So the pressure … they're used to it. But he just understands now that, 'I'm the guy, I'm the No. 1 pick and I'm also Travon. I'm going to be Travon on the field' and my Travon is good enough with the Jaguars because we trust in his ability and it's going to pay dividends for us.
"We haven't put the pads on, haven't gone against a different opponent. But you can see the confidence in him, the way he moves around the field, the way he's more vocal making checks."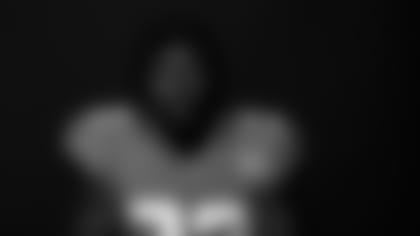 Walker started 15 of 17 regular-season games last season and registered 3.5 sacks with five tackles for loss. Caldwell on Friday said the increased confidence and a potential second-year jump in production could result in more production from Walker as a pass rusher.
"There's two things that play into it," Caldwell said. "He's the number one pick, then he's a rookie. When you're a rookie, you have to feel your way. His personality is he's a real humble guy, but at the end of the day he's No. 1. He should have that on his shoulder, he should be top dog.
"He plays like that in the run game. Now it's time for him to play like that in the pass game. He has all the talent in the world and we're ready for him to do it."
Lloyd, the No. 27 overall selection in the '22 draft, started 15 of 17 regular-season games as a rookie and was named the NFL's Defensive Rookie of the Month for September. But he struggled with recognition and reaction at times, with fellow '22 rookie Chad Muma – a third-round selection – starting two November/December games before Lloyd returned to the lineup for the final five regular-season games and the postseason.
"I think you can just watch it on the film," Caldwell said of Lloyd's development. "Last year you might see a false step here. You might see bad eyes, bad eye discipline, but now it's starting to be more consistent. It's still not there. It's not as consistent as we want it to be. But there was a play the other day, a bootleg and Devin's eyes were in the right spot and the play was really a non-factor because his eyes were in the right spot.
"That's the progression. You see that he's more comfortable, he understands where he's supposed to look that just enables him to make a play for us."
Jenkins on the state-of-the-art Miller Electric Center, the Jaguars' training facility that opened shortly before '23 training camp: "Everything is just top-tier. It feels good to just be treated like a pro. I'm not saying we weren't, but it definitely feels good to have all this at our fingertips."
Caldwell on how practicing against wide receiver Calvin Ridley during training camp could help third-year cornerback Tyson Campbell: "When you go against a good one, it helps you out. Calvin's a good one. He's one of the ones. It's all about the competition, whether it's your group or against the offense. Competition is what makes us the team we're going to be. We're out there every day going against the offense … they'll hit a play, we'll hit a play. It's just going back and forth. You learn from that and then that carries over into a game situation."