JACKSONVILLE – Seven Jaguars experts – Rick Ballou, Frank Frangie, Brent Martineau, John Oehser, Brian Sexton, J.P. Shadrick and Ashlyn Sullivan – are breaking down the Jaguars as the 2022 NFL season approaches; today: the offensive player to watch for Most Valuable Offensive Player for the Jaguars in '22:
Rick Ballou, Jaguars sideline reporter
Offensive Player to Watch in '22: Quarterback Trevor Lawrence. I believe some missteps will occur here, but not nearly as many as a season ago. His confidence is growing and I'm sure mentally he's in a much better place after the nightmare he was thrown into last year. Expect much better numbers – and if Jacksonville can run the ball, he'll be even more dangerous.
Frank Frangie, Radio Voice of the Jaguars
Offensive Player to Watch in '22: Lawrence. It has to be him if they are going to have a special season.
Brent Martineau, Action Sports Jax Sports Director
Offensive Player to Watch in '22: The offensive MVP is going to be Lawrence. He's a lot better than last year's on-the-field performance. He has taken big strides this offseason according to coaches and teammates. Year 2 is when young quarterbacks really show out. I think that will be the case for Lawrence in 2022.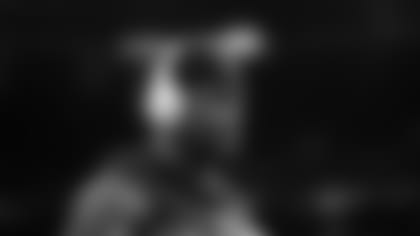 John Oehser, jaguars.com senior writer
Offensive Player to Watch in '22: The obvious choice is Lawrence. And keep an eye on second-year running back Travis Etienne Jr., whose return from a Lisfranc injury could add a needed explosive quality. But we'll go with tight end Evan Engram, who signed in the offseason as an unrestricted free agent. A first-round selection by the New York Giants in the 2017 NFL Draft, Engram could give Lawrence a needed go-to receiver and figures to be the best receiving tight end the Jaguars have had in recent memory – maybe ever. He may not be a clear choice for MVP, but he can get Lawrence there if he's what the Jaguars expect.
Brian Sexton, jaguars.com senior correspondent
Offensive Player to Watch in '22: Lawrence will be the Jaguars Offensive MVP. He has to be if the Jaguars are going to be in the hunt around Thanksgiving. I think we'll see him take a big step forward this year for three reasons: first, he's got more to work with; second, he's playing for Head Coach Doug Pederson; third, he's a sensational prospect and it's clearly important to him. If he takes a bigger step than I'm anticipating, they might find themselves on the graphic in December, which would be huge. This is Lawrence's team. If they're going to rise in 2022, he's going to be the reason why.
J.P. Shadrick, jaguars.com reporter/editor
Offensive Player to Watch in '22: Lawrence. If he's not, then there are probably bigger issues. He's the straw that stirs the drink.
Ashlyn Sullivan, Digital reporter and host
Offensive Player to Watch in '22: The ultimate comeback story: running back James Robinson. You can't help but root for Robinson after what he went through last year with a torn Achilles and a coaching staff that was publicly critical of him. His injury is significant to come back from, but he is doing all the right things by training daily and being present with his team through it all. I would love to see Robinson have a big-time season with 800-plus rushing yards and be the go-to running back for the Jaguars.