JACKSONVILLE – Quarterback Trevor Lawrence didn't appear to know what to say when he stepped in front of the microphone in the postgame news conference.
The San Francisco 49ers had just dismantled the Jaguars 30-10 at TIAA Bank Field, leaving the No. 1 overall selection in the 2021 NFL Draft perhaps a bit dazed – but certainly not confused about what happened.
"There's not much left to say," said Lawrence, who completed 16 of 25 passes for 158 yards and no touchdowns with no interceptions. "I'm not going to sit up here and say all the positive things that came out of it. There's not much out of today.
"We got our butt kicked, didn't look good all the way around, so, where you go from here is just keep going to work. Everybody has to stay together and keep fighting.
"I know I will. I'm never going to quit."
The Jaguars were on their heels after the 49ers' game-opening, 20-play drive that consumed the first 13:05. To the Jaguars' good fortune, that drive ended with a field goal – and when the home team's offense finally took the field, they weren't as far behind as might have been the case.
The Jaguars gained just five yards in three plays before a punt.
"You can't go three and out right there," Lawrence said. "We were on the field for like 40 seconds. You can't do that; we have to help them. That's all of us playing better. Being in the right situation. That's just one example of not playing complementary football at all."
The 49ers on Sunday played more man coverage than they showed on tape, ostensibly because of the Jaguars' inability to stretch the field offensively. That allowed the 49ers to take more chances rushing, getting after Lawrence in the pocket – and making for a very long and inefficient day for the Jaguars' offense.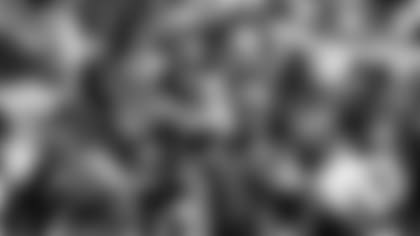 The Jaguars have scored 43 points in the last four games, and haven't scored a touchdown in those four games when trailing by less than 10 points. The talk will begin – if it hasn't already – about scheme and play-calling, a storyline Lawrence quickly dispelled Sunday.
"The offensive coordinator and the quarterback, you're going to catch all the good things when you're playing well and all the bad when things aren't going well on offense," he said. "We have to help Bev (offensive coordinator Darrell Bevell) out; there's only so much he can do. He's the one calling the plays but we're the ones out on the field and we've got to make plays and we've got to be better. I've got his back. We're in it together and I know he's the same way as me."
Television cameras showed the head coach and his quarterback standing together late in the game, Meyer's arm around Lawrence's shoulder.
"I love that guy, how do you not?" Meyer said of Lawrence. "It's all work, it's all good, it's all positive … you get your ass kicked and there's going to be a day we don't get our ass kicked here. That's coming. I know that guy's going to be part of it I care deeply for that guy."
Lawrence echoed Meyer's sentiments.
"Obviously that was tough," Lawrence said. "You go out and prepare and work hard. To put that on the field, it just sucks, it's a bad feeling. I told him, 'I'm going to keep fighting. It doesn't matter the situation. I'm always going to be me; you don't have to worry about me being the same guy and coming out every day and grinding.'
"We've got a lot of guys like that. There's not a magic pill. We know what we have to do to fix it. We all have to take ownership and be better. Until we do that it's going to be the same thing so we just have go back to work and it will come. But this is definitely disappointing."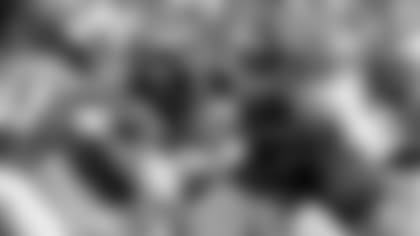 Jaguars defensive tackle Malcom Brown: "You don't lose [any] confidence. Our confidence is still where it's at. We've got to fix the mistakes. The things that happened today that we normally don't do or we're getting better at and things that started to pop up again … we need to just hone back in on those things. [We've got to] get back down to whatever the key things are that we always do, get back to that instead of playing with mistakes and getting penalties and stuff that we're doing already, that [were] hurting us already … we've just got to get back to playing mistake-free football."