JACKSONVILLE – The deal is done, and Evan Engram is smiling.
The contract the veteran tight end signed with the Jaguars on Monday not only meant that a long – and sometimes difficult – negotiation is over, it also meant he will be where he wants to be for the foreseeable future.
"From Day One, this is exactly what I've wanted," Engram said.
Engram, who signed a one-year contract with the Jaguars in 2022 and emerged as a key member of an improving offense last season, tweeted "I'm home" on Sunday shortly after agreeing to a three-year contract extension.
"From Day One, I was on a mission to prove a lot to myself as a player," Engram said. "I wasn't expecting the amount of support I got from the fan base and my coaches and the people here. Obviously, my family always has my back, but the love I have here means a lot and it helps me a lot."
Engram, who received the franchise tag from the Jaguars in March, had until Monday to agree to – and sign – a long-term deal with the organization. If that hadn't happened, Engram had the option of signing the franchise tender of $11.36 million and playing on a one-year contract for that amount.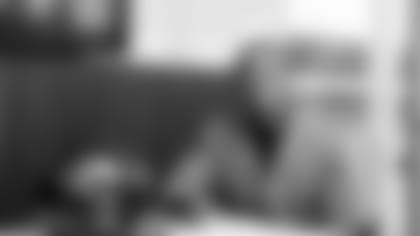 "It was pretty wild," Engram said. "Obviously the Jaguars believed in me. They wanted me here as much as I wanted to be here, so I'm blessed and really thankful we got something done. It was up and down. I kind of wish it maybe would have gotten done a little earlier.
"But we got it done. I'm just thankful."
Engram said he planned to play for the Jaguars in 2023 "no matter what." While he did not attend the Jaguars' offseason program, calling that the toughest part of the offseason, he recently joined quarterback Trevor Lawrence and Jaguars receivers in Arizona to work on their own.
"Obviously the goal was to get deal done," Engram said. "I knew going into it I was ready to do either one – either play on the tag or get a deal done. The big thing was I wanted the security so I could go to work and come out and compete with those guys and have a little security for myself and my family.
"Everybody that was involved in getting it done, I'm very thankful."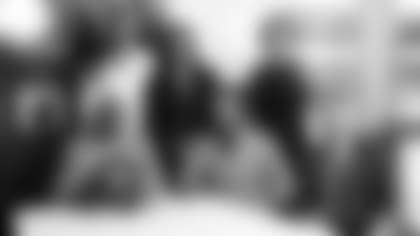 Engram, the No. 23 overall selection in the 2017 NFL Draft by the New York Giants, caught a career-high 73 passes for a career-high 766 yards and four touchdowns in 2022 – and he was key during a late-season run in which the Jaguars won their final five regular-season games to quality for the postseason.
"My time in New York was a lot of ups and downs, figuring myself out and finding myself as a player," said Engram, who has 355 career receptions for 3,595 yards and 20 touchdowns. "Coming here, I was a little more mature, a little more experienced. The roller coaster of last year taught me a lot and taught everybody else a lot.
"It was a crazy year. It became more about the team than about myself on a one-year deal. That put me in a place where I knew what I was going out and fighting for every single day, and in the process of that I put myself in a good position."
Added Engram, "How much fun we had last year, all the ups and downs … to see how the fan base rallied behind us … it makes everything a little more exciting. We're excited to give them something to cheer about."