Though the playoffs were at stake that day, it was only for the Titans.
Doug Marrone made his debut as the Jaguars' interim head coach that day. There was talent on the roster, but it was a roster unaccustomed to winning under Gus Bradley, who was dismissed the week before after a loss in Houston.
Surprisingly, with nothing to play for, the Jaguars jumped on the Titans – who had everything to play for. Jaguars quarterback Blake Bortles found wide receiver Allen Robinson for 28 yards – and a few plays later, Bortles passed to 21 yards to wide receiver Marqise Lee for a touchdown and a 7-0 lead.
Jacksonville held a 10-7 lead with nine minutes remaining in the first half when Bortles went back to work at his own 25-yard line. He completed all eight passes on a drive that consumed seven minutes. Running back Chris Ivory scored from a yard out, but kicker Jason Myers went wide with the extra point, and it was a 16-7 game as the end of the first half neared.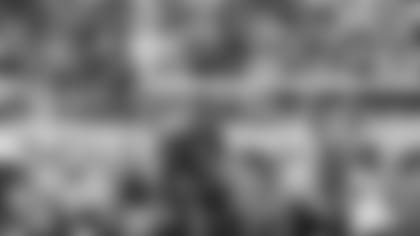 But the Titans went three-and-out in 40 seconds, so Bortles got another chance with 1:09 to play. His 37-yard pass to Robinson set up another field goal by Myers, which extended the Jaguars' lead to 19-7.
Two more field goals by Myers made it 25-10 in the fourth quarter, but the Titans had to win to get into the playoffs. They took a swing with veteran backup quarterback Matt Cassel, who replaced an injured and largely ineffective Marcus Mariota.
Cassel leaned on Pro Bowl running back DeMarco Murray and Pro Bowl tight end Delanie Walker. The latter ended a crucial drive with a touchdown to make it 25-17 midway through the final period.
The Titans had playoff life, though it was still hanging precariously.
Bortles ended it on the next drive not when he found Robinson for 18 yards or when he found Lee for 21 more. Instead, Lee took a handoff from Bortles and threw it back to him for a touchdown pass that ignited a crowd hungry for fun football.
Down 31-17 with 5:25 remaining, the came out throwing. Cassel challenged rookie cornerback Jalen Ramsey on first down hoping for a play from Rishard Matthews. Rookie cornerback Jalen Ramsey intercepted and returned it 30 yards for the touchdown to end the game and extinguish the Titans' playoff hopes.