The Jacksonville Jaguars welcomed hundreds of people to Hackney's London Fields this weekend to take part in 'JagTag Live' – a special event to launch 'JagTag', a new brand of touch American Football for the UK.
As we're set to return to Wembley Stadium in October, the team have created JagTag as a simplified version of touch American Football that is easy-to-play and accessible for people of all ages and ability.
London Fields was buzzing with activity as children and adults alike, some who had never held an American football before, were given free coaching sessions with NFL experts to walk them through their first ever game of JagTag.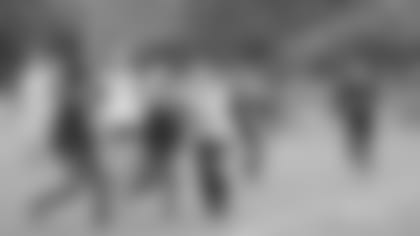 The event was part of the Jaguars' commitment to growing the game in the UK and, through the JagTag Live 'Myth Busting' zone, those new to American Football were offered hints and tips to help them grasp the basics.
On his visit to the UK last month, Jacksonville Jaguars player Sergio Brown had recalled how he had fallen in love with the game through touch football and insisted JagTag could be the perfect way for the game to grow in the UK.
"I think it's awesome that the Jaguars have taken the time to create JagTag, a version of American Football for the UK that can be played by everyone," he said. "I've played football since I was a kid and touch was how I got introduced to the game so I have a lot of fond memories of it – it's where my journey began.
"You can just play it in the backyard or in the park with your friends and family and it's so easy to play. All you need is a ball and a few people and you've got yourselves a game. JagTag will give people a great introduction as well as getting people active.
Jay Thomas, one of the participants at the event, said: "It was my birthday so my friends brought me here as a surprise and I have had a really good time. I'd definitely play this at home with my mates because it was dead easy to get going and you quickly see what a fun game it is. The more you play, the more you learn about the NFL and no doubt it will help get more and more people into the sport over here."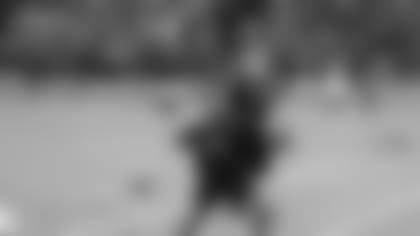 While the event was focused on grassroots participation there was some added stardust as the Jaguars' professional cheerleading troupe, the ROAR of the Jaguars, flew in to make a special appearance and were also joined by the team's new UK mascot, Union Jaxson. Volunteers for UK American Football teams were also on hand to support the event, including players and coaches from Kingston University, London Warriors, London Blitz and the Fulham FC Foundation.
The Jaguars will also be releasing their own free online 'JagTag Playbook' which will act as a simple guide with all the information needed to learn the game as well as tips from current coaching staff and players on the team. Fans wanting to know more should sign-up to the Jaguars mailing list at www.jaguars.com/uk or visit www.JagTag.co.uk for updates
Laura Oakes, Jacksonville Jaguars UK Director, added: "The Jaguars have received great support from people in the UK since we made a commitment to play here every year. However, our commitment to the UK runs deeper than playing our Wembley home game. We want to help people enjoy the sport and JagTag offers a chance for people to understand the game of American Football in a fun, easy-to-understand and accessible way."