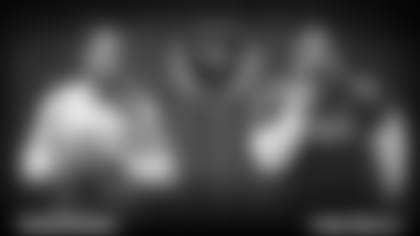 ](https://www.jagscampandacademy.com/ "Jaguars Academy")

The Jacksonville Jaguars are excited to announce that Keith McKenzie and Fernando Bryant will be joining this year's Jaguars Academy as Defensive Line and Defensive Backs coaches to form the ultimate defensive coaching line up - and you can sign up for this world-class coachingHERE.
With 18 years of NFL experience and two Super Bowl victoriesbetween them, Coach McKenzie and Coach Bryant will offer those attending a unique opportunity to be coached by some of the best the NFL has to offer.
The pair will be joined by NFL Hall of Fame finalist Tony Boselli, three-time Pro Bowl Quarterback Mark Brunell, Director of Player Development and Youth Football Marcus Pollardand current Jaguars coaches Tyrone Wheatley and Keenan McCardell, to pass on on their wealth of experience to the next generation of football players - and that could be you!
Following the success of last year's inaugural event, this year the Jaguars Academy will be held atLondon's Brunel University between the 13th and 15th July 2017. With training in the day followed by video review sessions in the evening, the Jaguars Academy is the best way to take your game to the next level.
Registration fees include 2 full kits, laundry, residency at Brunel University and all meals. A coaching clinicwill be held featuring the same NFL greats on the 16th Julyat a cost of just £50 per attendee.