On Thursday 13th July the Jacksonville Jaguars returned to London for their annual Playing and Coaching academies. Now in its second year, the Jaguars Academy welcomed hundreds of up-and-coming European amateur American footballers to London's Brunel University for the chance to be coached by world-class former NFL professionals.
Flying to the U.K. to put players through their paces, the Jaguars' coaching staff and former star players gave attendees a glimpse at what it's like to practice at the highest level, taking them through position-specific training, life skills sessions and film review. The stellar coaching line-up included:
-        Super Bowl Champion Mark Brunell, Quarterback
-        Hall of Fame finalist Tony Boselli, Offensive Line
-        10-year NFL veteran and Current Jags coach Tyrone Wheatley, Running Back
-        Two-time Super Bowl Champion Keenan McCardell, Wide Receiver
-        14-year NFL veteran and current Jags coach Marcus Pollard, Tight End
-        Super Bowl Champion Keith KcKenzie, Defensive Line
-        Super Bowl Champion Fernando Bryant, Defensive Back
-        5 year NFL veteran Bryan Schwartz, Linebacker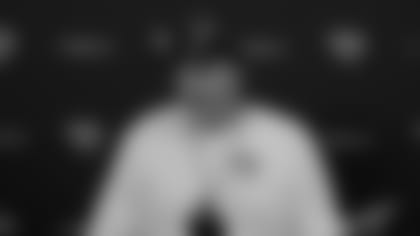 Quarterback Coach Brunell, fittingly coaching at Brunel University, joined the all-star coaching line up for the first time this year and was forthcoming in his praise for the Academy and its role in raising the level of play in the UK.
He said: "It's great to have American Football camps like this in the UK, and we've seen real improvements in the three days we've worked with these young men and women. It's been really exciting to see how passionate and committed they are to the game, and it bodes really well for the future of the sport here. I really enjoyed being a part of it all!"
The goal of the Playing Academy is to improve the standard of the game in Britain by offering a level of coaching not available outside the NFL. This year's participants were keen to take advantage of the opportunity, flying in from as far away as Romania and Slovakia, as well as locally grown talent coming from all over UK.
Lucie Stewart, Team GB and London Warrior's safety, returned to the Academy this year and spoke about the extraordinary value offered by coaches across the three day camp: "To be able to have this level of training and access to coaches who have Super Bowl rings, is such a blessing and is integral to developing the talent here, so I'm really excited to be back."
She added:* "It is a male dominated sport and I was the only female here last year! This time around I've been joined by fellow women from Team GB and London Warriors so it's great to see attendance growing. We gave the guys a good run on the field, learnt from the best in the game and genuinely had a lot of fun!"*
The Jaguars Playing Academy was also followed by a one-day coaching clinic. The same team of expert coaches led sessions for UK and European American football coaches keen to expand their knowledge and experience. The Jags recognise the need for first class training as well as first class players in order to grow American football outside of the US, so run the Coaching Academy with the goal of allowing coaches to return to their respective teams and continue player development to the highest standard possible.
If you weren't able to make it down to the Academy, there are still plenty of opportunities to get in on the Jaguars action throughout the rest of the year. From the 29th to the 31st of August, Jags are running a summer camp for kids ages 11-16, which is an extension of the JagTag schools programme and great for anyone looking to get into the sport.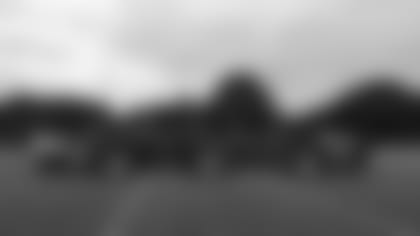 Come September, the Jaguars Se7ens Cup returns with teams on a mission to land the coveted prize of a trip to the 2018 Super Bowl! Make sure to head down to the heats in Manchester on 2nd September and London on 9th September for a day jam packed with American football and Jaguars fun.
Finally, if this year's Academy has got you inspired, be sure to keep an eye out for next year's announcement. Rumor has it that Academy 2018 will be stepping up a level - this time with helmets and pads! CLICK HERE to see more photos.