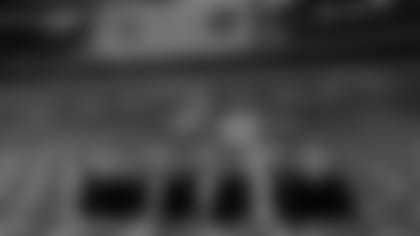 Ocean Holidays has signed a two-year partnership to become the Official Travel Supplier for the NFL's Jacksonville Jaguars in the UK.
This ground-breaking partnership means customers of Ocean Florida – Ocean Holidays' Florida specialist - will be able to buy Jacksonville Jaguars NFL holidays, which include tickets and transfers to see the Jaguars at their home stadium, EverBank Field, during the 2018 and 2019 NFL seasons. This is the first time such a package will be on offer from a UK holiday provider.
Ocean Florida's Jacksonville Jaguars NFL holiday packages start from £799 per person. This includes a 14-night holiday in a Bellavida Resort four-bedroom villa in Kissimmee, return flights from London Gatwick departing on November 8 2018, plus NFL tickets and transfers to and from the match. Packages will officially go on sale in spring 2018, in line with the release of the NFL schedule.
The Jacksonville Jaguars are the first and only NFL team to have made a multi-year commitment to play league matches in the UK. This season they defeated the Baltimore Ravens 44-7 at Wembley Stadium during the recent London Games series.
Ocean Florida and the Jacksonville Jaguars will also run a range of additional marketing activity giving UK holidaymakers the chance to win exclusive Jaguars prizes and experiences in both the UK and USA.
Ocean Holidays is run by two sets of brothers, Daniel and David Ox, and Harry and George Hastings. The award-winning specialist tour operator employs more than 150 people at its head-office in central Romford and has a Welcome Centre in Kissimmee, Florida with a further 25 members of staff.
Harry Hastings, co-chief executive of Ocean Holidays, said: "We are thrilled to announce this exciting partnership with the Jacksonville Jaguars. The popularity of the NFL is increasing exponentially in the UK, and this deal will give NFL fans unparalleled access to tickets and experiences both in the UK and USA."
Hussain Naqi, Senior Vice President, International Development for the Jacksonville Jaguars, said "This partnership illustrates exactly what the Jacksonville Jaguars are about – collaborating with like-minded transatlantic businesses to create new experiences and opportunities that excite our fans."
"The unique service Ocean Holidays provide means that there's no better way for Jaguars fans from the UK to sample the best that Jacksonville has to offer, and to experience the energy of a game day at EverBank Field."
A key part of the partnership will see Ocean Holidays become the new official corporate travel partner to the Jaguars through its specialist luxury travel management company, Winged Boots. Its Personal Travel Managers will be instrumental in managing the team's travel needs as they travel to and from their second home at Wembley Stadium in the UK.