JACKSONVILLE – The Jaguars are transitioning, which Trent Baalke said is a positive.
The 2023 offseason will likely be lower-profile than the recent Jaguars' offseasons. Fewer high-priced acquisitions. Greater focus on re-signing their own players.
"I think it has to be that moment," Baake said.
Baalke, entering his third offseason as the Jaguars' general manager, spoke Tuesday morning – three days after an AFC Divisional Playoff loss to the Kansas City Chiefs ended a 2022 season in which the Jaguars won the AFC South title after finishing with the NFL's worst record the previous two seasons.
"We feel really good about the nucleus of young players we have on the team," Baalke said.
It's a young nucleus built through recent drafts, particularly a 2021 class that featured No. quarterback Trevor Lawrence (No. 1 overall) and four other players who started during the team's postseason run: Running back Travis Etienne Jr. (Round 1), cornerback Tyson Campbell (Round 2) and offensive tackle Walker Little (Round 6) and safety Andre Cisco (Round 3).
Free agents also played a key role, and Baalke said focus this offseason likely will be more on retaining such players than matching the expensive forays of the past two offseasons.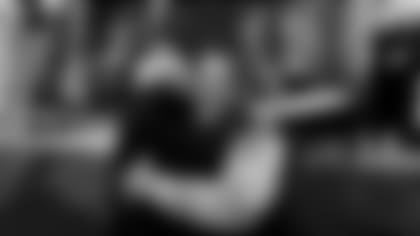 "First of all, we're up against the cap a lot more than we were the previous two years," Baalke said. "I believe we're the fifth or sixth youngest team in the National Football League right now. We have a lot of young players on their first contracts, a lot of players overall on their first contracts.
"As you transition into more guys on their second deals, it becomes more and more difficult to use free agency as a strong vehicle to improve your team."
Baalke added, "We have to look to the draft. We have to look to developing the guys that are currently here and obviously retain as many of these guys as we can."
Multiple players critical to the Jaguars' 2022 postseason run are scheduled to become unrestricted free agents at the March beginning of the 2023 League Year – a list that includes right tackle Jawaan Taylor, tight end Evan Engram and pass rusher Arden Key.
"You're always looking to keep as many players in the nest as you can," Baalke said. "You work hard to draft these guys or to secure them through various methods – whether it's free agency or the draft or college free agency. Once they've proven themselves, not only on the field, but in the locker room, those are the type the core guys you want to build around."
Baalke added, "You want to keep as many of these guys as you can. We're going to do everything we can to make that happen. But if we're going to make that happen, something has to give. Everybody has to give a little bit.
"We had those conversations on the way out with the players. They understand that and we've got a lot of work ahead of us in order to make this happen. I'm pretty confident that we can do what we need to do structurally if we need to to sign the guys back that we need to bring back."
Baalke was asked specifically about Engram, who signed a one-year contract as an unrestricted free agent from the New York Giants last offseason and who caught 73 passes for 766 yards – both career-highs – and four touchdowns in 2022.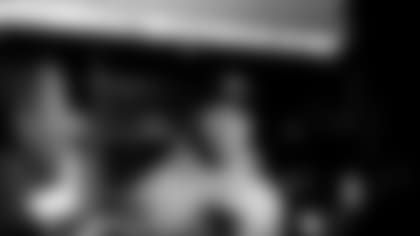 "Obviously we'd love to have Evan back," Baalke said. "Evan and I visited yesterday (Monday) as he went around the building and visited with everybody. It's mutual now. We have to make it happen. That's something that we're going to work on with Evan and all the other free agents we have.
"We have a list that we have to mow down one at a time."
Baalke said that process is continuing this week, with coaches and personnel staff evaluating the team. He said the groups will meet "most of" Wednesday morning "to really put a plan in place for how we're going to attack this offseason."
"We're going to meet as a staff tomorrow, go through our wish list, then we'll sit down with ownership," Baalke said. "We'll sit down with those that work on the cap and contracts. We'll sit down with them and have a final meeting with them to really get the ball rolling for the future."
Baalke on Head Coach Doug Pederson and the 2022 run to the postseason: "There are a lot of things to point to, but I don't think you point to anything greater than Doug's influence as a leader. When you have someone at the top that's as steady as Doug is, as fearless as he is, as authentic … those are the three things I think of when I think of the way Doug's led this organization and this football team that really stand out. People get behind that – when you're authentic, you're the same guy every day, when you're fearless as a leader."