JACKSONVILLE – He was No. 1 and played like it.
Not that Jaguars rookie outside linebacker Travon Walker saw too much special about an NFL debut that certainly qualified as such – at least from a historical and statistical perspective.
"It has to be more than just one sack or one pick because obviously, we didn't win the game," Walker said in the wake of the Jaguars' 28-22 loss to the Washington Commanders in the 2022 regular-season opener Sunday at FedEx Field in Landover, Md.
Walker's perspective was he could have done more.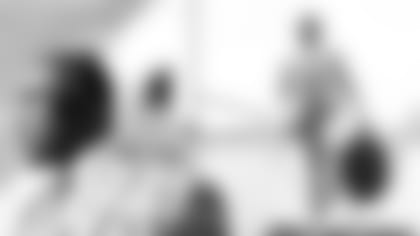 Still, he did quite a bit.
Walker, the No. 1 overall selection by the Jaguars in the 2022 NFL Draft, registered a sack on Commanders quarterback Carson Wentz early in the third quarter Sunday. Early in the fourth quarter, he intercepted Wentz and returned it to the Commanders 11 to set up a touchdown by running back James Robinson that gave the Jaguars an eight-point lead.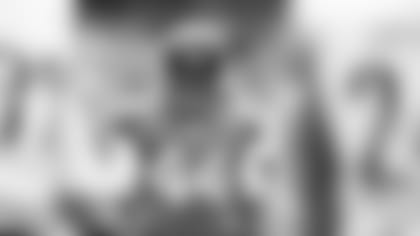 Walker became the first drafted player in the NFL to register a sack and an interception in his first game since T.J. Watt did it for the Pittsburgh Steelers in 2017. He became the first Jaguars player to do it since Kevin Hardy in 1996.
"A player like me that they drafted number one is supposed to make plays like that, so I need to continue to make plays," Walker said.
Walker – who finished his regular-season debut with four tackles, a tackle for loss, a sack, an interception and a pass defensed – displayed rare athleticism on the interception. He read Wentz's eyes, then reached back to intercept a screen pass in traffic.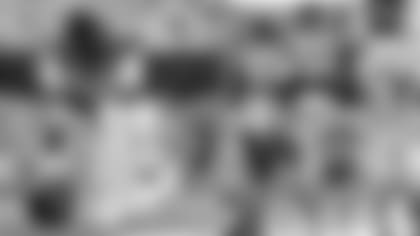 "I had seen who he was throwing to come behind me, so I just filled in to where he threw the ball to," Walker said. "Once I got up field, I recognized he was about to try to dunk it somewhere around where I was and once he released it, his eyes made contact to where he was about to throw it and I just felt like I could go and get it."
And if Walker said his performance wasn't enough considering the game's outcome, he did say one play in his first professional game stood out for a special reason.
"I'd say the interception," Walker said. "I called my dad and told him I had a decent week in practice, that I caught a pick in practice and scored. So, I told him I was going to get one in the game. So, it was special for me to actually get a pick in the game like I told my dad I was going to do."