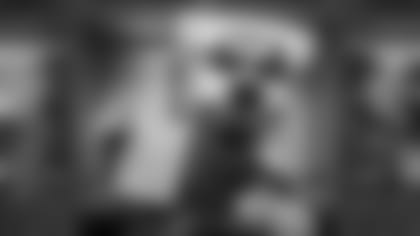 Jacksonville Jaguars mascot Jaxson de Ville has taken a first step into the world of British politics by contacting the British Prime Minister to request a day off for Jags fans across the UK this Friday, 4th July.
While fans in the US celebrate Independence Day, their cousins in the UK are set for yet another day of work – leading the NFL's No. 1 mascot to step in and use the special relationship between both nations to fight for the right of all Jags fans who live or work in the United Kingdom to join in the celebrations.
Jaxson has personally written to David Cameron to suggest an 'EverBank Holiday', named in honour of the Jaguars' EverBank Field home, for 4th July to celebrate just 238 years after the original Independence Day. The Florida-based Jacksonville Jaguars have their own special relationship with the UK, having agreed to play one regular season home game at Wembley Stadium through 2016.
Speaking from his home in EverBank Field, Jaxson said: "We love visiting our second home in London and our fans across the UK are awesome.  So, when I heard of their plight ahead this Friday, I decided that I had to intervene.
"All Jags fans should get Independence Day off. Apparently they have 'bank holidays' on that side of the pond, so I've requested special dispensation from Dave to see if he can grant an 'EverBank Holiday'.
"The special relationship that the US and UK share should absolutely be extended to the Jaguars' UK fans. The NFL games in London bring a huge amount of revenue into the British economy so surely one day off for our incredible fans in the UK can't hurt, right?"