JACKSONVILLE – He has seen good times and bad.
And while as the Jaguars' most-tenured player, he maybe has seen a few more of the latter than the former, Brandon Linder said a couple of other things are equally true.
He sees good times ahead.
And he very much wants to be part of those times.
"It's been an incredible career here," Linder said. "I love Jacksonville. I love to be here. I want to finish my career here. In the moment, it hasn't gone by quick, but when you look at the whole picture, it's definitely flown by. I go into these weeks and these games and really try to savor every emotion I feel on game day."
Linder, the Jaguars' eight-year veteran center and captain who along with backup center Tyler Shatley is the team's most-tenured player, joined senior writer John Oehser for this week's O-Zone Podcast. He discussed multiple topics, including his role as a leader, his relationship with Head Coach Urban Meyer – and the development this season rookie quarterback Trevor Lawrence.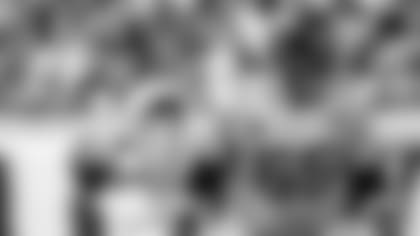 "The kid's a stud – an absolute stud," Linder said of Lawrence, the No. 1 overall selection in the 2021 NFL Draft. "The thing that impresses me most is his maturity level. When I was his age, I think I was still in college. The maturity level on this kid is incredible – and the football intelligence … he's learning. He wants to learn. He wants to get better and it's really cool to see."
"Obviously our season hasn't gone the way we wanted it to, but he's always working and he's always striving to get better. He's going to be here a long time and Jacksonville has a great one in him."
Linder also discussed the Jaguars' progress this season and where the team is headed, saying: "You always have to believe, you always have to be optimistic, you always have to be positive. That's how I go about my life day in and day out."
"You just keep going," he added. "Yeah, things aren't going our way. Young quarterback, new head coach, young team … whatever you want to say. But you keep going. You come to work every day and you strive to get better. We want to finish this season strong and that's the goal."
To hear the entire O-Zone Podcast with Linder, click HERE.