JACKSONVILLE – Senior writer John Oehser, senior correspondent Brian Sexton and team reporter Ashlyn Sullivan offer quick thoughts on the Jaguars' 30-16 loss to the Houston Texans in a 2021 Week 15 game at TIAA Bank Field in Jacksonville Sunday
New coach, same story. There was a new feel around the Jaguars early Sunday – and the expected energy boost following former Head Coach Urban Meyer's dismissal last week was noticeable. The offense and rookie quarterback Trevor Lawrence looked good and loose at times in the first half – particularly on a second-quarter drive that ended with running back James Robinson's one-yard touchdown run. But the mistakes that have plagued this team all season were again a big story Sunday. Not only did the Jaguars drop five passes, but special teams mistakes were a killer. The Jaguars allowed a 98-yard kickoff return by Texans defensive back Tramon Smith in the first quarter, this after a hands-to-the-face penalty on Jaguars defensive lineman Adam Gotsis during a punt which extended the Texans' first drive and led to a Houston touchdown. Jaguars defensive lineman Dawuane Smoot also was called for unsportsmanlike conduct for contacting an official, taking 15 yards off a long punt return by Jaydon Mickens in the third quarter. The beat goes on. "I just told them in there, 'We have to play clean football,''' Jaguars Interim Head Coach Darrell Bevell said. "We haven't been able to do that."
Looooooooong season, looooong week. If there was a tangible energy for the Jaguars early Sunday, that seemed gone by halftime – and seemed a distant memory by the second half. That might seem a bit of a surprise to those observers – including this one – expecting the Jaguars to play much better Sunday following a midseason coaching change, but perhaps it's not surprising at all. First, a coaching change won't fix the Jaguars' core issues: lack of overall talent and offensive explosiveness. But even considering those long-term issues, the Jaguars for the short-term Sunday just seemed like a tired team. Emotionally. Physically. Mentally. And why wouldn't they? The past weeks and months have been as exhausting as they have been odd, culminating with Meyer's dismissal. Jaguars quarterback Trevor Lawrence was asked Sunday in his post-game availability if he looked forward to a somewhat normal week next week. "It will be nice," he said. "We have to flip the page. We have to move on. It will be nice to move on and to go into this week somewhat normal." Yep.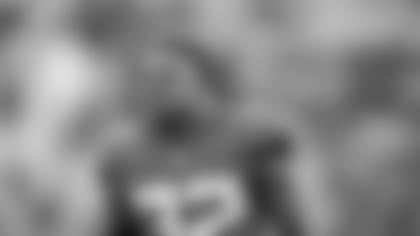 Woeful O. The Jaguars' offense on Sunday can be summed up in one fourth-quarter series. Rookie cornerback Tyson Campbell's interception gave them possession on the Texans' 17 down 10. Lawrence on first down was flushed from the pocket, running out of bounds instead of throwing the ball away and taking a one-yard loss – and an unnecessary big hit from Texans safety Garrett Wallow. On 2nd-and-11, Lawrence took the run option for a two-yard loss. On 3rd-and-13, Lawrence passed to tight end James O'Shaughnessy for eight yards and the Jaguars settled for a field goal. A gift for the offense with a short-field, red-zone opportunity wasted against a depleted Texans defense. The problem is no one wins anywhere on offense: Not up front, not down the field, not from the pocket. It's a broken unit that can't be fixed on the spot. The mechanics are going to have to go to work in March and April to overhaul it.
Ten in a row. The Jaguars have lost 10 consecutive AFC South games dating to Week 1 of 2020. On Sunday, they lost an eighth consecutive to Houston – and while many of those eight were against quarterback Deshaun Watson and a good team, this loss was not. The Texans have 27 players on one-year contracts, and had either traded or released five starters since Week 1. They will be in complete rebuild after this season and yet they took the Jaguars apart almost as effortlessly as they did in Houston in the regular-season opener. This was the most winnable game left on the Jaguars' schedule; not only didn't they win, they didn't even challenge Houston. This team has a long, long way to go.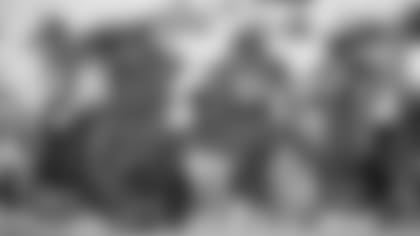 Juice was there, talent wasn't. With the coaching change, I figured the team would be fired up to play. They were, with a notable burst of energy on the sidelines Sunday. What didn't change was the mental errors from a tired team that had to deal with a lot leading to Sunday. Special teams was atrocious Sunday, with the unit giving up a 98-yard kickoff return touchdown and Gotsis giving the Texans a new set of downs on the opening possession. Too many mistakes yet again. And this roster … at one point Sunday, the Jaguars' skill players were wide receivers Tavon Austin, Mickens and Laquon Treadwell, running back Dare Ogunbawale and O'Shaughnessy. That should not be a starting offensive roster in the NFL. Nothing against those guys, but they are complementary pieces. The Jaguars need WAY more talent. "We can't play bad football," Bevell said. "I wanted the team to play a full sixty minutes and we have to learn how to win. These games are razor thin and when you have dropped passes and penalties…" With three games remaining, the only chance the Jaguars have is to play error- free football.
Help them out. This Jaguars defense cannot catch a break. Because of the offensive struggles, the defense has far too many situations where it gets a stop, leaves the field and is forced to return to the game far too quickly. That is not a recipe for success and the defense can only do so much. However, this Jaguars offense is not going to get fixed with three games left to go. It will continue to struggle and it will continue to be the narrative of the season because the offensive roster is just not good enough. Bevell mentioned that if the Jaguars defense hadn't allowed a late touchdown to Texans wide receiver Brandin Cooks, the offense would have gotten a chance to go win (or tie) the game. But what about all the chances the offense had before that drive? The three times it had to settle for a field goal instead of a touchdown? This loss isn't on the defense. But help is not on the way for a struggling offense, so buckle up for the next three weeks.