JACKSONVILLE – Here we go Jags…
Marcedes Lewis Foundation football camp starts at the heart
Many NFL players hold youth camps in the offseason for a number of different causes, but after five minutes with Yvonne Withers, Marcedes Lewis' mother, before Saturday's Marcedes Lewis Foundation free football camp, you begin to understand why this camp means a little more.
"Giving back is something that is important because there's always people like me when he (Lewis) was a kid, when I actually scraped up the 75 dollars for him to play football, but there's a lot of kids who aren't able to do that," Withers said Saturday morning before nearly 300 kids started a free football camp at Robert E. Lee High School in Jacksonville's Riverside neighborhood.
Lewis has called Withers "the strongest person I know" as she gave birth to him when she was 15 years old.
The Jacksonville camp comes a week before his original camp in Long Beach, California, goes into the seventh year at Long Beach Poly High School, Lewis' alma mater.
The Jaguars tight end originally had the idea for putting on a football camp of some kind, but it was Withers who spearheaded the effort to get the foundation off the ground in order to create the camps.
"She's pretty much the catalyst," Lewis said during Saturday's registration. "About eight years ago, she was like 'Hey, we need to start giving back and in a real way,' and I was like 'OK, well what do you want to do?' She went and started the foundation all by herself, did all the work for it. She's the one who is in charge of everything."
"I told him that if we wanted to have a football camp, then we had to start a foundation because I didn't want to use other peoples' (non-profit organizations); we wanted to be our own entity," Withers said.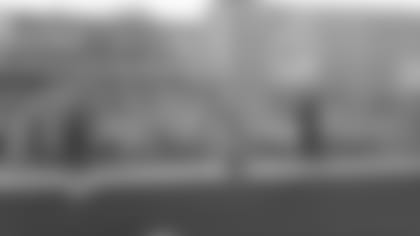 According to the Marcedes Lewis Foundation website, the foundation's mission is "to educate children about the benefits of exercise and healthy living and support the community by providing scholarships that enable students to compete in the sport of their choice."
"We started giving small scholarships to kids who can't afford youth sports, and the camp was just the main idea for starting the foundation to begin with," Withers said. "We had to have a foundation that stood for something. Since we were from a low-income background, that's what our foundation is built around."
Other Jaguars players attending the camp as coaches included wide receivers Marqise Lee, Allen Robinson, Allen Hurns and Tony Washington; defensive backs Aaron Colvin, Rashaad Reynolds, Craig Loston and Jeremy Harris; tight end Clay Harbor, linebacker LaRoy Reynolds and long snapper Carson Tinker.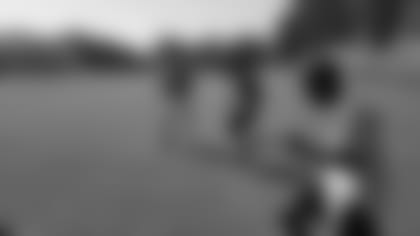 Lewis said his teammates' participation says a lot about the culture in the Jaguars locker room.
"We pretty much put it out there and let them know as individuals, and the team comes through and lends a helping hand," Lewis said. "I think that's what it's all about, about being teammates, is being able to show up when you need each other."
Jags hit the links to support Jaguars Foundation
On Wednesday afternoon, the Jags held the first annual Jaguars Golf Classic at Slammer and Squire at the World Golf Village in St. Augustine, benefitting the Jaguars Foundation.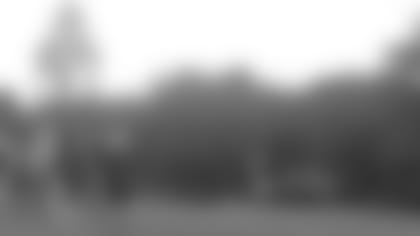 Dozens of players and coaches played as celebrities in foursomes, while all the proceeds from the event went toward funding grants and school programs that the Jaguars Foundation provides on a year-round basis.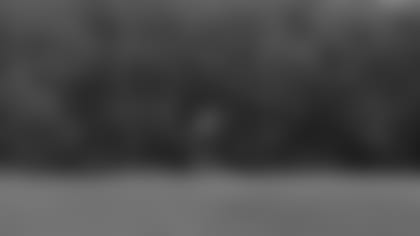 The event included contests at different holes, including long-drive and closest-to-the-pin contests. Another challenge included one member of each foursome wearing a helmet and shoulder pads for a drive. The "best golfer on the team," kicker Josh Scobee, nearly smoked me and Foundation communications and event coordinator Milena Vasconcelos standing on the side of the tee box.
The event was delayed due to rain and lightning nearly two hours, but groups returned to the course and played through nine holes. Jaguars senior offensive assistant Frank Scelfo led the winning foursome.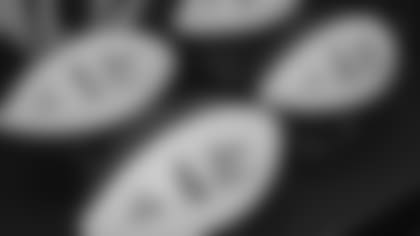 Jaguars celebrate Edgewood Bakery opening
The Jaguars helped celebrate the grand opening of Edgewood Bakery in Jacksonville's Murray Hill neighborhood in a Saturday event.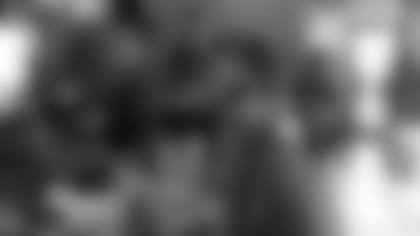 Opened in 1947, the bakery is now part of the Jaguars family, and defensive end Tyson Alualu and long snapper Carson Tinker greeted customers and signed autographs in the shade of a tent in the parking lot. Tinker came straight from Lewis' camp less than two miles away to be a part of the festivities.
Customers also enjoyed Jaxson De Ville, face painting and balloon animals for kids, and a local Ford Mustang club brought cars for display.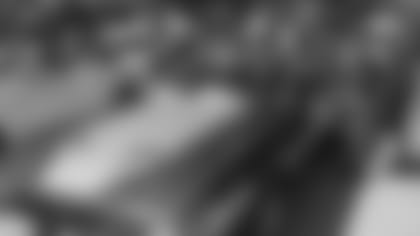 The Jaguars Foundation matched Saturday's bakery sales and made a donation to DLC Nurse and Learn, an inclusion child care center for children with special needs. For more information, visit www.dlcnl.org.
Also, in the business this is called "burying the lede," but the doughnuts are still outstanding.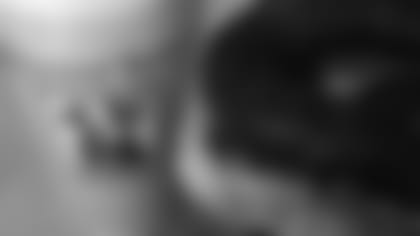 Jaguars employee milestones
There are so many talented employees dedicated to the Jaguars organization, but on Thursday afternoon in what has become an annual tradition, the organization presented awards to some who reached milestones with the team.
The event was held inside the Terrace Suite in the south end zone at EverBank Field.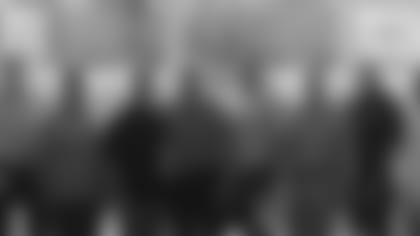 Two employees celebrated their 20th year with the organization, including director of team security Skip Richardson and jaguars.com senior correspondent Brian Sexton. Richardson wears a number of hats and likes classic automobiles, but I can't tell you what he actually does here due to security concerns. Let's just say he's "the man."
Sexton actually has been with the team since its inception, as radio play-by-play broadcaster for the first 19 seasons and as senior correspondent for the website starting last year. I can tell you a lot about him, as I share an office with him, but I won't. Let's cite "security concerns" also. You'll see him at a public speaking appearance soon.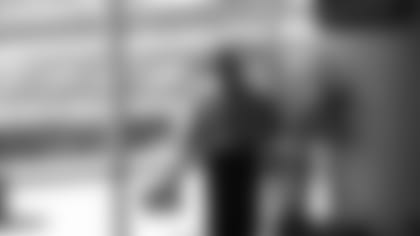 Jaguars Foundation president Peter Racine has been with the organization for 15 years, and as the figurehead for the Jags' charitable arm many times he is the organization's face to charitable organizations and community efforts. His influence is very important to the Jaguars.
Administrator of football operations Dana DesJarlais keeps the personnel staff in order, and makes sure they are in the right place at the right time for the right reason. Associate equipment manager George Pellicer dresses everyone and does a fine job for the front office softball team. Public relations director Ryan Robinson is the man to go to for media requests, especially for the Jags GM and coaching staff, and loses to Tony Boselli in golf on almost a weekly basis. Each of these three employees celebrated 10 years with the Jaguars.
Employees reaching the five-year milestone included Jags Cinema production manager Carlos Caceres, associate equipment manager Ryan Gowens, college scout Jarrod Highberger, football logistics and team travel associate J.K. LaCoste, and ticket sales account managers Ryan Lohnes and David Scordo. All are vital to their respective departments and great leaders for newer employees to follow.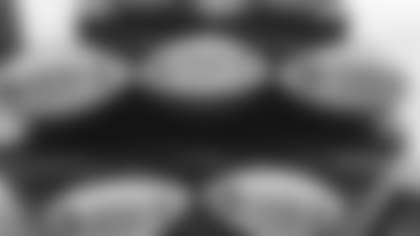 Congratulations to these dedicated, hard-working employees.