JACKSONVILLE – The story of the Houston Texans' season is their rookie quarterback.
Davis Mills, a third-round selection in the 2021 NFL Draft, has led the Texans to back-to-back wins entering their game against the San Francisco 49ers Sunday. He hasn't just been good; he has looked better than Trevor Lawrence of the Jaguars or Zach Wilson of the New York Jets – or any rookie quarterback aside from Mac Jones of the New England Patriots.
Mills has thrown five touchdown passes and one interception in the last three games and has been particularly effective this season in the red zone.
"With a rookie quarterback and things happening quicker down there, it's very important you make good decisions," Texans Head Coach David Culley said. "He's done a good job of that."
Six of Mills' 12 touchdown passes this season have come in the red zone. He has yet to throw a red-zone interception and his red-zone passer rating of 113.2 leads the NFL.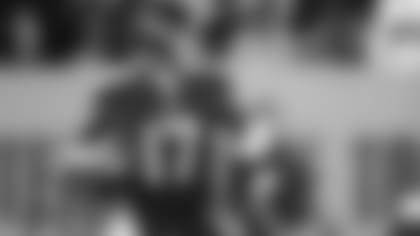 In Nashville, the resurgent Tennessee Titans are preparing to play a Miami Dolphins team that has won seven consecutive games – and currently holds the seventh and final playoff spot with two games remaining.
The game will be Titans quarterback Ryan Tannehill's first time playing the Dolphins, with whom he went 42-46 as the starter from 2012-2018.
"Focusing on ourselves and what we have in front of ourselves," Tannehill said the Titans' objective this week. "It's a huge game for us. They're coming in hot they're playing really good football on both sides of the ball."
Tannehill this season has played through the loss of All-Pro running back Derrick Henry with a broken foot and the absence of wide receivers Julio Jones and A.J. Brown with nagging injuries. He has thrown 15 touchdown passes and 14 interceptions this season with a career-high seven rushing touchdowns.
"We want Ryan to be our quarterback for a long time," Titans Head Coach Mike Vrabel said. "I love who he is. I love his toughness. There are some things he has to improve on and that we are going to continue to coach him on, but his toughness is second to none."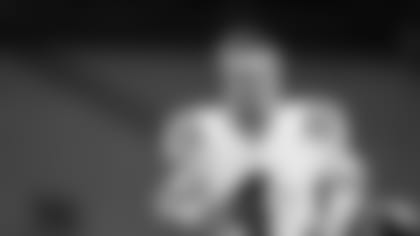 In Indianapolis, the Colts were left to ponder what once was and what might have to be at quarterback after starter Carson Wentz was placed on the reserve/COVID-19 list this week.
The NFL's newly adjusted COVID protocols made it possible for them to go with Wentz if he doesn't have any symptoms and is fever free on Sunday before their game against the Raiders.
The Colts dialed an old friend just in case. Philip Rivers finished his career in Indianapolis by leading the Colts to an 11-5 record and a wild card berth in 2020. Rivers and Reich go way back to their days working in San Diego together. The call was placed before the NFL protocols changed and it appeared that Wentz – who is unvaccinated – would be out 10 days and likely miss the rest of the regular season.
"Yes, I have talked to Philip," Reich said. "You guys know I am close with him. We've talked all year long. I've kind of followed his coaching career, talking about the high school team he coaches. I did talk to him fairly recently and he was on a Christmas vacation with his family. I have talked to him about our situation here, but there's nothing further to report."
So, Rivers is out, and Wentz might be – which leaves rookie Sam Ehlinger to take the full week of practice reps as he prepares for what might be his first NFL action.
"At this point, Sam's our starter," Reich said. "I think Sam's made for moments like this. I have a lot of confidence in him. He's got that special 'it' factor, he's really good quarterback skills."
What he doesn't have is a single NFL pass to his credit, though that seems likely to change against the Raiders.