JACKSONVILLE – New week, similar story.
And while the Jaguars' offensive players this week again discussed how to find the consistency that has lacked at times this season, quarterback Trevor Lawrence said this much is true:
It needs to happen. And soon.
"We feel that urgency," Lawrence said Wednesday as the AFC South-leading Jaguars (6-3) prepared to play the Tennessee Titans (3-6) in a division game at EverBank Field Sunday at 1 p.m.
The Jaguars in recent weeks have discussed multiple areas of focus offensively, particularly reducing turnovers and improving red-zone/third-down efficiency. Those remained topics Wednesday moving on from a loss to San Francisco that featured their fewest points of the season (three) with their highest sacks (five) and turnovers (four) totals.
"We're one of the better teams that covers ball security throughout the week and puts emphasis on it," said wide receiver Christian Kirk, calling his lost fumble in the red zone last week "unacceptable" and adding:
"It's just us as players. Those are things that can't happen and it will lose us games. You take it harshly but also find ways to just do a little bit more throughout the week to make sure that ball security is of the utmost importance, especially ones in the red zone. It kills the momentum of the game.
"I'm pretty confident that we're going to get there."
The Jaguars' offense has been productive at times this season, producing more than 300 yards in six of nine games and over 400 yards twice. The unit's 221 yards against San Francisco was the lowest in 26 games under Pederson as head coach.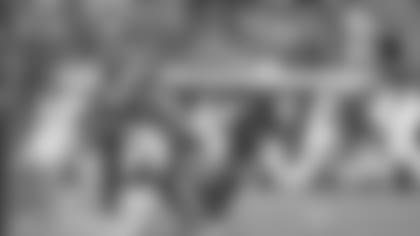 The Jaguars ranks 19th in the NFL in total yards (328.0 per game) and 15th in points (21.8) after ranking 10th (357.4) and ninth (23.8) in the categories last season.
"Eventually it's going to start," wide receiver Calvin Ridley said. "That's all we can do. We work hard. It looks good in practice. I tell you that. We put in the work. We believe it's going to work. It's taking a little longer. Other teams, they're making some good plays on us. They're pretty good sometimes.
"I wish we could just nail them every time and then it'll be like, 'We're doing great.' We just need to continue to play and figure it out."
Tight end Evan Engram added, "We're at the point where that's it, right? Early in the season you can kind pinpoint little things and go to work on those. We're at the point in the season where we've had success and we've obviously had our struggles.
"We need to go limit the struggles and have more of the success. It's not a special plan, not a big secret. We just have to go execute, get it done and score points."
Lawrence said discussions about improving as an offense focus on areas such as "Being more explosive, creating more big plays, eliminating the negative plays, eliminating turnovers, all those things."
"We all want to play great," he said. "We want to be successful, we want to show the type of offense and the type of players that we have. I feel like we really haven't this season, minus a game or two or a series or two here and there. We all have that confidence in who we can be, but we haven't done it yet.
"We can't say that's necessarily who we are yet because we haven't done it. We feel that urgency and we know what we're capable of, but we've got to figure out how to transfer all that and translate to Sunday.
"I have all the confidence. I'm not concerned about us not doing that, but we do need to do it."
Third-year veteran Walker Little will remain the starting left guard, Pederson said Wednesday. Little, who started the first four games of the regular season at left tackle, started Week 5 at left guard before missing three games with a knee injury and starting at left this past Sunday against San Francisco. "Walker hasn't had much time there, so we've got a lot of confidence in Walker and he'll bounce back," Pederson said. "He'll respond." Pederson also on Wednesday said the team would like to get veteran guard Ezra Cleveland some snaps "and see where he's at mentally with the offense." Pederson added of the offensive line overall: "I just think they haven't played together for a length of time. I think there's a lot of moving pieces there. There has been some uneasiness there, but I think these guys, the more they play together, the more comfortable and confident they'll be in these next eight games."