JACKSONVILLE – Draft day is upon us. Or at least it's really, really close.
That means in the past few weeks/months we've gone over just about every imaginable storyline and possibility for the Jaguars at No. 3 overall.
We've talked trades. We've talked pass rushers. We've talked pass catchers. We've talked running backs and the devaluing of the position and whether or not a really good one could be selected really early.
We've pretty much talked it all.
The Jaguars higher-ups have talked the same issues, too, and the conversations doubtless will continue in some capacity until the 2015 NFL Draft begins Thursday at 8 p.m.
But the draft rarely plays out as expected, and though analysts/fans focus on the high-profile affair that is Round 1, it lasts two more days and six more rounds -- and all rounds are important.
That's particularly true for the Jaguars, who although active in free agency this offseason continue to focus on draft-and-development as the primary way to build their roster under General Manager David Caldwell and Head Coach Gus Bradley.
The Jaguars' work this weekend won't be done after Round 1. Needs aren't as glaring as the past two drafts, but the next three days are equally important as those first two under Caldwell. There is depth to be added and needs to be addressed, and whether you're 3-13 or 13-3, every draft is critical to maintaining the franchise's foundation.
So, here are 10 things the Jaguars must do over the next three days:
1.Wait.Nos. 1-4 on this list are about the No. 3 selection, and make no mistake: it's not an easy decision. But before decision-making time, it's waiting time. The wait begins at 8 p.m., and although the Tampa Bay Buccaneers seem certain to take Florida State quarterback Winston No. 1 overall, less is certain or even assumed at No. 2. Will the Tennessee Titans trade to a team wanting Oregon quarterback Marcus Mariota? Will they even really get an offer? Will they take Mariota themselves? So far, these questions have been answered with speculation. All of that becomes fact very quickly and in high-stakes fashion shortly after 8 p.m. Thursday.
2.Make The Decision, Scenario I (Take Williams or not). To address the Jaguars at No. 3, we must break it into scenarios because we don't know what the Titans will do at No. 2. For Scenario I, assume Winston is gone to the Buccaneers and Mariota is gone to the Titans or someone. We'll also assume that because Mariota is gone, the Jaguars don't get a trade offer. Then, the decision likely comes down to impact receiver to help second-year quarterback Blake Bortles or defensive-front presence to make an improving defense even better. This doesn't feel like a no-brainer, though the guess here is Southern California defensive end/tackle Leonard Williams – available in this scenario – is enough the Best Available Player to make him impossible to pass.
3.Make the Decision, Scenario II (To Trade or not to Trade).For Scenario II, assume Mariota is not gone. Also assume Winston is gone to Tampa Bay and the Titans have taken Williams. A tricky question to consider: if Mariota is still on the board, does that mean no team tried to trade with the Titans to get him? If so, a trade here might not even be a possibility – and maybe that's why Caldwell said last week he hadn't received calls about a trade. If this scenario occurs and Caldwell receives calls, he made it clear last week the price will be significant – and it probably won't mean going too far down. The guess here is he doesn't trade – and if he does, that he doesn't move past No. 8, Atlanta. From the sound of things, he's not going to move off a potential difference-maker at No. 3 for a couple of solid players.
4.Make the Decision, Scenario III (If Williams is gone …).For Scenario III, assume the Jaguars opt against a trade – or receive no offers – and remain at No. 3 with Williams off the board. They're not taking Mariota, and the choice is still offense or defense. This theoretically could be a tougher decision than Scenario I because of the absence of Williams, who many consider the draft's best player. In this scenario, a receiver could be much more appealing because the gap between the best receiver and the best pass rusher might not be as dramatic as the gap between the best receiver and Williams. The guess here is Cooper and/or White are really hard to pass, but that the Jaguars indeed pass them and take Florida edge rusher Dante Fowler Jr.
5.Deepen, strengthen the Leo position.All right: enough with the scenarios. We could write endlessly on the No. 3 selection – and it seems that's already been done here and elsewhere. If the Jaguars surprise many and go with Clemson edge rusher Vic Beasley or another of the long list of pass rushers available, then this is addressed. Williams isn't a Leo and Fowler can play strong-side linebacker, so even if one of those players goes No. 3 overall the Jaguars could address Leo later in the draft.
6.Find a running back.Running back is intriguing when it comes to the Jaguars. There is media speculation that Georgia running back Todd Gurley is a possibility at No. 3. The guess here is that's too high. Could they package something with the No. 36 selection and move into the bottom of the first round for a back? Perhaps, though this is a deep running back class and if you're not pursuing Gurley you may not need to move up for a good back. If the Jaguars don't go running back early, they appear likely to do so at some point. Caldwell said last week a quality back could be found as late as the fourth or fifth round.
7.Find a receiver.Receiver is deep in this year's draft – perhaps not as deep as last year's, but close. If the Jaguars don't go receiver at No. 3 overall, it's safe to assume they could look to add a slot receiver/returner in Rounds 2-to-5.
8.Get one more free safety.Sergio Brown may be the answer. Josh Evans is still on the roster. But this position has been difficult to find in recent years – not just for the Jaguars, but the entire NFL. Adding a young talented player at this spot who also could play special teams would be one approach to the issue; selecting a cornerback who could move to safety is another.
9.Get faster.The Jaguars are faster now than they were a year ago. They're a lot faster now than they were two years ago. A young team that wants to play swarming defense has to keep going in that direction.
10.Address depth, the future at linebacker.Telvin Smith will start at weak-side linebacker next season, with Paul Posluszny in the middle and Dan Skuta on the strong side/Otto role. That's a solid starting group, but depth could be addressed – as well as a potential future starter in the middle or at Otto.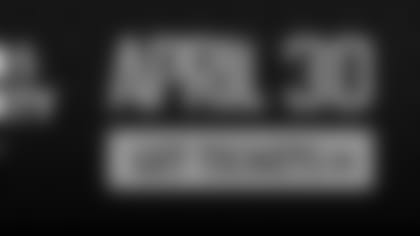 ](http://bit.ly/1fPJ9eJ?src=DPcontftban "Draft Party")