JACKSONVILLE – A day after, senior writer John Oehser examines what we learned from the Jaguars' 24-21 loss to the Cincinnati Bengals in a 2021 Week 4 game at Paul Brown Stadium in Cincinnati, Ohio, Thursday …
1. They're getting closer … The Jaguars trailed by 27 points shortly after halftime in a Week 1 loss at Houston. They trailed by three points at halftime in Week 2 loss to Denver. They led by nine points in the third quarter of a Week 3 loss to Arizona. They didn't trail the Bengals Thursday until the clock hit :00. That's not winning. That's not good enough. But it's closer. "We were one or two plays away," Jaguars defensive tackle Malcom Brown said. "The whole locker room knows it. We've felt that way every game, so that's the sad part of it. We know as a team. We should be sitting on the other side right now, but it is what it is and we'll go back to work."
2. … and they're also getting better. The above-mentioned four-week trend isn't just about points and margins of victory. The Jaguars controlled significant parts of the loss to Arizona. They controlled the entire first half Thursday and were a fourth-quarter drive from likely winning. "We're getting better every week," Jaguars quarterback Trevor Lawrence said. "It's a heartbreaking loss, but we're getting better."
3. Chark is out for a while. Jaguars four-year veteran wide receiver DJ Chark Jr. sustained a broken ankle on the game's third play. "That's a big one," Head Coach Urban Meyer said. Said Lawrence, "That's my guy, I love him. He's a great player. It's tough to see him go through that."
4. Frustration is growing … This was evident in Meyer's postgame press conference. "It's devastating, heartbreaking," he said. "I just see a good team in there. I see good guys. I see good hearts. I see guys that work. I told them, I'm not wrong on that stuff." This team's going to win some games.'' Meyer punched the podium when discussing the Jaguars not winning despite Lawrence not having a giveaway. "It's heartbreaking," he said. "That's a heartbroken locker room."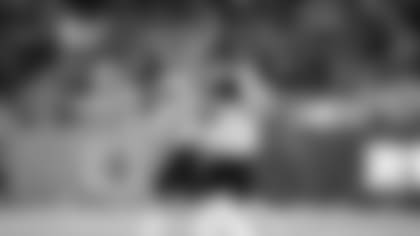 5. … but so is Lawrence. Win or lose, this was the best performance yet for the No. 1 overall selection in the 2021 NFL Draft. He completed 17 of 24 passes for 204 yards and no touchdowns with no interceptions. It was his first game without an interception this season after throwing at least two in each of the first two games. "I thought Trevor played really well — his best game," Meyer said. "He's coming alive. I love everything about that guy." Said Lawrence, "We played better on offense, as far as cleaning up turnovers."
6. Meyer is staying aggressive. Asked about going for a touchdown on fourth-and-goal from the 1 late in the first half, Meyer said he had "no doubt." Lawrence was stopped for no gain. What could have been a 17-0 or 21-0 lead remained 14-0, giving the Bengals halftime momentum. "I felt like our defense was playing so well," Meyer said. "On offense, we were blocking, [running back] James [Robinson] was running the ball, and we were controlling the line of scrimmage. That's how you win games — take care of the ball and get first downs. I felt really good."
7. The Jaguars need more pass rush. After four sacks in the first two games, and after being third in the NFL in pressures at that point, the Jaguars have just one sack in the last two games. That was a first-half sack by Adam Gotsis Thursday. The Jaguars rarely pressured Bengals quarterback Joe Burrow in the second half, with the Bengals scoring on all four of their second-half possessions. "He gets the ball out so quickly," Meyer said of Burrow. "In the second half they were out quicker." Credit Burrow for indeed passing quickly, and credit the Bengals for calling a lot of quick passes and short routes that allowed him to do that, but there were too many big plays late on which Burrow had too much time.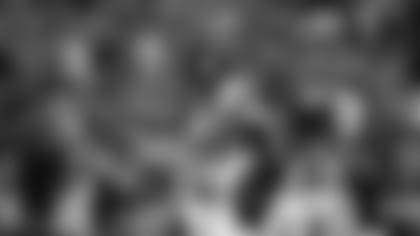 8. The Jaguars need turnovers. The Jaguars are losing the takeaway ratio nine-to-one this season, with the lone interception by safety Andrew Wingard in Week 3 against Arizona. "That was an emphasis all the way through," Meyer said. "It's not happening. Turnovers are created by pressure on the quarterback and hats on the ball. The emphasis is there, but it has to happen."
9. The offensive line continues to play well. Lawrence was sacked just once Thursday, and the Jaguars averaged 4.6 yards per carry for the game. Robinson was less effective in the second half (six carries, 16 yards) than the first (12 carries, 62 yards), but this was a third consecutive solid game for the offensive line. "The guys up front killed it," Lawrence said. "The run game, especially in the first half, was really good. The pass protection was awesome."
10. Laviska Shenault Jr. is tough. Shenault struggled in a Week 2 loss to the Broncos. He didn't remotely struggle Thursday, turning in an impressive performance after Chark's injury with six receptions for a season-high 99 yards.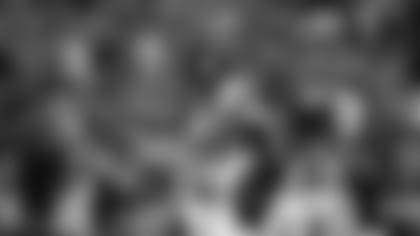 11. The Jaguars miss Henderson … Trading second-year cornerback CJ Henderson left the Jaguars thin at the position, and it means rookie Tyson Campbell is starting opposite Shaquill Griffin. Burrow beat the rookie on each of the first two drives of the second half Thursday, hitting rookie wide receiver Ja'Marr Chase with a 44-yard pass to set up Cincinnati's first touchdown and hitting wide receiver Trenton Irwin with a 25-yard pass to set up the Bengals' second touchdown.
12. … but Arnold could be a find. Tight end Dan Arnold, acquired in the Henderson trade, caught two passes for 29 yards – and showed impressive athleticism and speed the Jaguars haven't had at tight end in recent memory.
13. Agnew is a free-agent find. Wide receiver Jamal Agnew had a 100-yard-plus return in Week 2 and another in Week 3. He had an 11-yard run and an eye-catching 27-yard, toe-drag reception in the second half Thursday. He's making an impact offensively and on special teams. "He's a great player," Lawrence said. "He can do anything. He's so valuable to have."
14. Confidence remains high. Lawrence: "We'll have to regroup a little. We'll bounce back; I know what we're made of. Seeing how we've handled the first three weeks, I know nothing will change. We just have to finish. We're right there."