As the week begins, we make the turn into the Top 10.
And as we make that turn into the final two days of jaguars.com's list of the Top 25 Jaguars of All-Time, a couple of trends stand out. One is that we've arrived at some of the legendary names in franchise history. The other is that the Nos. 6-10 entrees have a definite defensive feel.
Tony Brackens. Rashean Mathis. Marcus Stroud. Daryl Smith.
Their careers span much of the history of the franchise, with Brackens being selected in the team's second draft and Mathis and Smith still key members of the team entering its 18th season. All four at one time were members of defenses that were among the NFL's best, and that helped carry the team into the postseason.
Today's other honoree, Keenan McCardell, was one of the defining players of the franchise's early years. His arrival in 1996 was one of several key acquisitions that offseason that solidified the roster and set the stage for an extended run of playoff appearances and postseason success.
We're getting close. Tomorrow we unveil Nos. 1-5, but for now, here's a closer look at Nos. 6-10:
**10. Daryl Smith, linebacker.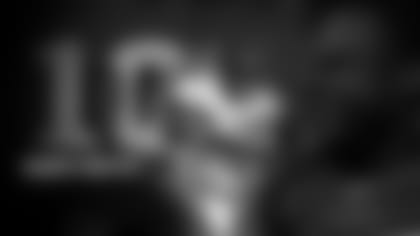 How acquired: Second-round selection (No. 39 overall), 2004 NFL Draft.
About Smith: One of the most consistent, reliable players in franchise history, Smith is the franchise's all-time leading tackler and perhaps the best linebacker in the team's 17 seasons. . . . Has been a member of two playoff teams (2005 and 2007) and has played on some of the best defenses in franchise history. . . . He developed immediately into a starter, and in eight seasons he has missed just six starts – just three since his rookie season of 2004. . . . He has 21.5 career sacks and 36 passes defensed along with six interceptions and nine fumble recoveries.
**9. Marcus Stroud, defensive tackle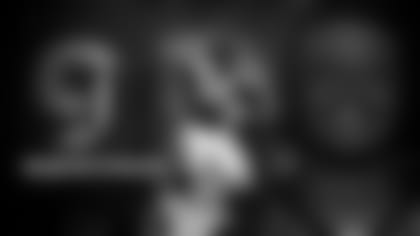 How acquired: First-round selection (No. 13 overall), 2001 NFL Draft.
About Stroud: Along with John Henderson – a first-round selection in 2002 – Stroud helped form a dominant defensive tackle duo that anchored some of the NFL's best defenses in the middle part of the 2000s. . .  . A three-time Pro Bowl selection, Stroud for several seasons was in the conversation as one of the best two or three players at his position in the NFL, earning Pro Bowl honors following the 2003, 2004 and 2005 seasons and being named second-team Associated Press All-Pro in 2003. . . . Finished his Jaguars career with 22 sacks and 22 passes defensed, and had a career-high 6.5 sacks in 2002.
**8. Keenan McCardell, wide receiver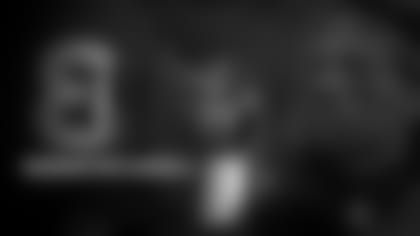 How acquired: Unrestricted free agent, 1996.
About McCardell: Part of a 1996 free agent class that helped turn the franchise around and shape the early years of the team. . . . McCardell teamed for six seasons with Jimmy Smith to form not only the best wide receiver tandem in team history, but one of the NFL's best receiving duos over the last two decades. . . . A 1996 Pro Bowl selection, McCardell registered four 1,000-plus-yard seasons with the Jaguars, and never had a season with less than 891 yards receiving. . . . He finished his Jaguars career with 499 receptions for 6,393 yards and 30 touchdowns.
**7. Rashean Mathis, cornerback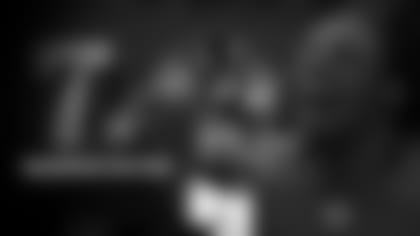 How acquired: Second-round selection (No. 39 overall), 2003 NFL Draft.
About Mathis: Perhaps the premier defensive back in franchise history, Mathis moved to cornerback from safety in the middle of his rookie season and has started there since. . . . From early in his career he has had a knack for the big play, and he enters the 2012 season with 30 career interceptions and 78 passes defenses. . . . He has returned three interceptions for touchdowns, and had his best season in 2006, when he finished eight interceptions and 12 passes defensed to make the Pro Bowl. . . . He also was an Associated Press All-Pro selection in 2006.
**6. Tony Brackens, defensive end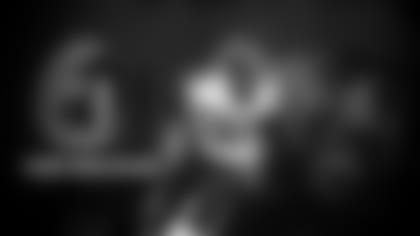 How acquired: Second round selection (No. 33 overall), 1996 NFL Draft.
About Brackens: When healthy, he may have been the best defensive player in franchise history and certainly was the biggest playmaker to ever play defense for the Jaguars. . . . A player of remarkable physical ability, he quickly emerged as a premier pass rusher with a knack for game-turning plays. . . . As a rookie, his development late in the season was a key to the Jaguars' dramatic 1996 run to the AFC Championship Game. . . . He finished his career with two double-digit sack seasons, making the Pro Bowl in 1999 with a career-high 12 sacks. . . . Finished his career with a franchise-record 55 sacks and also forced seven fumbles.