Lawrence, who never has missed a start in two seasons as the Jaguars' quarterback, on Wednesday said he expects to play Sunday despite a toe injury that kept him from practicing Wednesday.
"That's the plan," Lawrence said Wednesday as the Jaguars (4-8) prepared to play the AFC South-leading Tennessee Titans (7-5) at Nissan Stadium in Nashville, Tenn., Sunday at 1 p.m.
"All I can do is just take it day by day. If I can, I'll be out there."
Jaguars Head Coach Doug Pederson late Wednesday morning said Lawrence is expected to be "day-to-day" this week with a sprained toe. Pederson said Lawrence could play Sunday even if he doesn't practice.
"I believe so," Pederson said. "I think at some point this week he'll probably see the practice field. We've got time. I want to make sure he feels comfortable and he's physically ready to go."
Pederson added, "He's getting treatment every day and progressing in the right direction."
Lawrence sustained the injury on the final play of the first half of a loss to the Detroit Lions this past Sunday. He reiterated Wednesday what he said after Sunday's game – that he initially feared the injury was more serious and to the knee.
"The way my left got caught, it scared me when I was out there," Lawrence said. "Thankful it's nothing major. Really, really fortunate."
Lawrence attended practice Wednesday, participating mostly in mental repetitions.
"It's mostly about seeing the looks, calling the plays, going through footwork, all my checks," Lawrence said. "I'm completely going to stay in it mentally. You can do a lot of the work that way. As long as I feel good enough to run, cut and do what I need to do to play and put us in a good situation, I would feel comfortable being out there."
Said Pederson, "He'll get all the mental reps. He'll study the tape. He'll be prepared that way."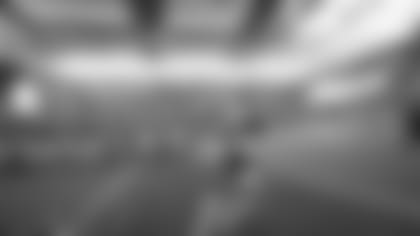 C.J. Beathard, a fifth-year veteran with 12 career NFL starts – all with the San Francisco 49ers – will start if Lawrence can't play. He has spent the past two seasons with the Jaguars, throwing for 39 yards in four appearances in relief of Lawrence, who has started 29 consecutive games to start his NFL career.
"My confidence level is high in him," Pederson said of Beathard, who has 3,508 yards passing with 18 touchdowns and 13 interceptions in 23 career NFL games. "He's a veteran guy. He's been in these situations before in his career. It's not unfamiliar territory to him.
"He's well-versed in the offense. We have a lot of confidence in him."
Lawrence said he has progressed steadily in recent days, and that he has kept the foot elevated with as much rest as possible since Sunday. He has worn a "protective" shoe off and on since the injury to keep the foot immobilized, and wore normal football shoes when speaking to the media Wednesday.
"I'm feeling better today than I was Monday and [Tuesday]," he said. "A little bit of the soreness is going down a little bit. I'm obviously still sore and kind of taking it day by day. Fortunate, for sure. I feel pretty good."
Lawrence, the No. 1 overall selection in the 2022 NFL Draft, has completed 273 of 416 passes for 2,834 yards and 16 touchdowns with seven interceptions this season. He has thrown seven touchdowns with no interceptions in his last four games.
"Obviously when it's the quarterback – with any player – there's a level of concern," Pederson said. "We still have several days before/ the game. He's tough and he'll do everything he can in his power to try to be out there. We'll just take it day by day."
Lawrence and rookie linebacker Chad Muma both missed practice Wednesday, with Muma missing with an ankle injury sustained against the Lions. Wide receiver Zay Jones (chest) and safety Andre Cisco (shoulder) practiced limited, according to the Wednesday injury report. Jones played this past Sunday after being questionable with the injury entering the weekend and Cisco missed the game after being listed as questionable. "I'm optimistic he'll go," Pederson said of Cisco Wednesday.
Pederson on a 40-14 loss to the Lions this past Sunday, a game that marked the Jaguars' most one-sided loss of the season: "I do think it's one of those games that's kind of that one off that you just put it in the trash can, light it on fire, forget about it and move on. You don't want too many of those every season, but sometimes there's that one that kind of gets you. Hopefully, that was our one. Our guys will respond. They're embarrassed, honestly. They know. They understand. I don't have to sit there and point it out. These guys are professional. They want to get back on track."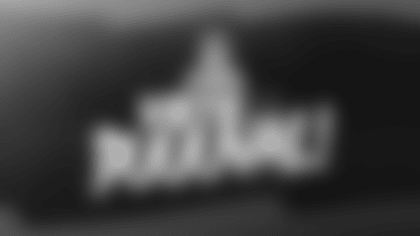 Send Jaguars to the Pro Bowl
Vote now to support your Jaguars in their campaign for the 2023 Pro Bowl!