While most of America – and NFL fans around the world – are zeroed in on the AFC and NFC playoffs, there are men in darkened rooms in Jacksonville already looking ahead to next season.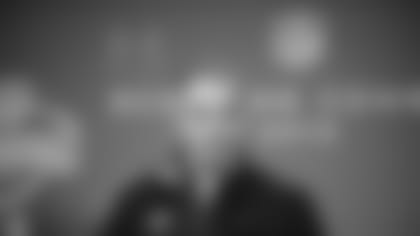 For NFL fans, the next few weeks are about the likes of Peyton Manning, Tom Brady, Colin Kaepernick and Russell Wilson. For Jaguars general manager David Caldwell and head coach Gus Bradley, it's about scouting for the stars of tomorrow.
The NFL Draft may still be several months off, but the Jaguars will be deep into their research on the top college football prospects heading for the big leagues. And I think the Jaguars absolutely have to address their quarterback position this spring.
With very few quarterbacks on offer in free agency, the Jags are going to have to look at the NFL Draft if Bradley wants to continue his "get better" mantra with true meaning. And it should start with the third overall pick in round one.
Having spent plenty of time with Caldwell and Bradley, I know they won't force the issue. If they do not truly believe in a quarterback when it comes time to turn in their first round pick, they will go in another direction or trade down and try to grab more value with additional selections.
There are no knee-jerk reactions from this duo – they are very much about the long-term future of the Jaguars and they are building to win consistently for a long time, not just for the odd season here and there.
But the quarterback position is so vital in the NFL that the Jags will look long and hard at grabbing an elite or potentially elite passer in the opening round in May. Chad Henne posted a quarterback rating of 76.5 on the 2013 season. Wide receiver Ace Sanders and Maurice Jones-Drew each threw as many touchdown passes as quarterback Blaine Gabbert.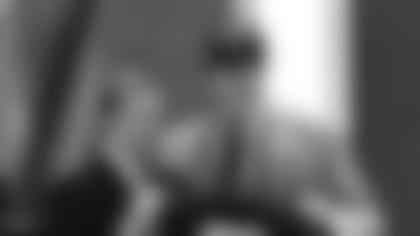 When you look at the impact a good quarterback can have on a team, it is imperative the Jags act sooner rather than later. The Indianapolis Colts went from worst to first when Andrew Luck took charge of their offense and it was the same from 2012 to 2013 with the Kansas City Chiefs and Alex Smith.
Jacksonville went 4-4 down the stretch after opening the year with eight straight losses and they showed more determination and a greater efficiency in execution. But I think they still need the spark that comes from having a franchise passer on the roster.
If the Jags hit on a franchise quarterback during this off-season, there is every reason to believe they can contend for a playoff spot as soon as 2014. After all, we've seen it done very recently with the Colts and Chiefs, who were both coming off two-win campaigns.
The Houston Texans might take a quarterback off the board with the first overall pick and I would not be surprised if the St. Louis Rams found a trading partner as they feel set at quarterback with Sam Bradford.
So by the time the Jags hand in their choice, they could already be on to the third-rated passer. But if they do stick with finding a quarterback in round one, it will likely be one of these players…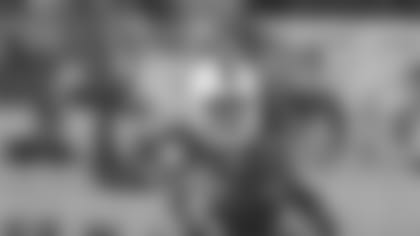 Teddy Bridgewater – Quarterback – Louisville
Bridgewater is poised and smart and is making the throws that most resemble those that need to be made in the NFL. He throws with great anticipation and puts the ball into spots rather than just firing it directly to his receivers. Bridgewater has a good blend of arm strength and an ability to keep plays alive with his legs. He does a good job of scanning the entire field, has a quick release and is accurate with his throws. Bridgewater is considered the most polished of the prospects at the quarterback position.
Blake Bortles – Quarterback – Central Florida
Bortles boasts that traditional quarterback size that scouts love at 6-foot-4 and 230 pounds. He is a mechanically sound quarterback who has good footwork and pocket presence (something I feel the Jags have lacked in recent seasons). While his accuracy tends to be good, it is an area upon which he can improve. Bortles has seen his stock rise in recent months and a strong off-season could catapult him high into round one.
Johnny Manziel – Quarterback – Texas A&M
'Johnny Football' commands a great deal of attention on and off the field and some teams might get scared away from him for that very reason. Despite Drew Brees-like size (6-foot), Manziel sees the field well from the pocket and can play a pro style game. But he is also a known improviser who can throw with touch and make things happen. Of all the quarterbacks to come out this year, Manziel might be the most exciting to watch. He is certainly a high risk/high reward type and how he interviews with teams in the coming months could be as important as anything the likes of Bradley and Caldwell watch on tape.
Derek Carr – Quarterback – Fresno State
Although some worry that his numbers were inflated by playing in a quarterback-friendly system, Derek Carr has every chance of being a first round pick in 2014. He is smart, makes good decisions with the football and plays well under pressure. His level of competition may not have been the best but some scouts are going to like Carr's 50 career touchdown passes to just eight interceptions and will like the way he played with poise when things were not going so well. He is considered to be NFL ready and could be an option if the Jaguars look to trade down and then select a passer later in the opening round.
If they do go in another direction, the Jags might consider South Carolina pass-rusher Jadeveon Clowney or other dynamic defenders such as UCLA's Anthony Barr or Buffalo's Khalil Mack. They might even consider upgrading their offensive line but is Jake Matthews worth the investment given how they grabbed Luke Joeckel with the first overall pick in 2013?
To put it simply, I think the Jaguars have to take a quarterback in round one or they are purely prolonging the rebuilding process. They may be fine with a patient approach, but I feel they are ready to make their move at quarterback.