Latresa Henderson has been named the Jaguars Fan of the Year for the 2021 season! Henderson will represent the Jaguars fanbase when she delivers the First DUUUVAL this Sunday at the final home game of the 2021 season. After that, the countdown begins to her all-expenses-paid trip to Super Bowl LVI in Los Angeles. 
"I'm very happy that the Jaguars are sending me to the Super Bowl to represent them," said Henderson. "I represent them all year, not just football season. I love the Jags!"
Born and raised in Jacksonville and a proud graduate of Englewood High School, Henderson's love of the Jaguars began with her love for others. In the late 90s, she began her career as a victim advocate working at the Hubbard House, a full-service domestic violence center and shelter. Each game day, the Jaguars Foundation would welcome guests from the Hubbard House while Henderson served as a chaperone for the kids. 
"I liked football, but that's what made me start liking the Jaguars as an organization because of how they were making those children feel, giving them experiences they've never experienced. It made me have a love for the team."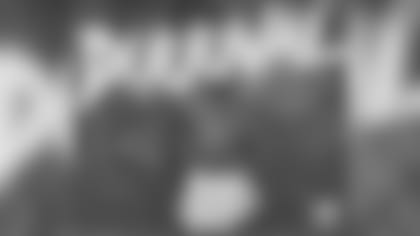 Shortly thereafter, Jaguars season tickets followed and Henderson has never looked back. Now working fulltime for the U.S. Navy's Sexual Assault, Sexual Harassment and Suicide Prevention program, she holds several seats in the south end zone, welcoming different friends and family to each and every game. She frequently donates some of her seats to raise additional funds for local nonprofits. Fellow fans recognize her by her signature tutu. 
"I just started that this season. It doesn't have to be teal. I had a pink one for Crucial Catch and for Salute to Service I have a camouflage one," Henderson said. "I try to get there at least an hour and a half before so I can go around and see all the vendors, get the freebies and take my picture in the flex field. I'll try to go and meet friends, but it has to be pregame.  I don't get out of my seat during the game. I don't even want to miss halftime. And everyone knows that. Don't call me!"
Longtime friend and former Hubbard House colleague Marjorie Oliver nominated Henderson for the Fan of the Year Award saying she doesn't know another person who is as dedicated to the Jaguars. 
"I was telling a friend of mine, I bet a lot of people nominate people just to be nice, but I truly believe she deserves this. She is honestly one of the biggest Jaguars fans I've ever known," said Oliver. "Just like during holidays when you just get the feeling of wanting to do good things for people. Latresa is like that all year long. She holds on to that. She has an amazing heart."