NASHVILLE, Tenn. – Senior writer John Oehser examines Head Coach Urban Meyer's press conference following the Jaguars' 20-0 loss to the Tennessee Titans in a 2021 Week 14 game Nissan Stadium in Nashville, Tenn., Sunday
1. Meyer saw this performance for what it was. Meyer has been candid in his assessment of the Jaguars after most games this season, and he didn't change following the team's first shutout loss since 2009. "Awful," he called it. He also said multiple times that losing "sucks," but focused his early overarching assessment on the lack of a complete team effort in recent weeks. "I appreciated the fact that we had some guys play their tails off … I mean, really play their tails off," Meyer said. "But the game of football will always be about complementary football and that's offense, defense and special teams working together. When that happens, you win games. We're not doing that right now."
2. And yes … this matters to Meyer very much … Meyer Sunday: "Losing sucks. That's all I can tell you. It eats away at your soul. You have to regroup." He added, "The reality is losing sucks. Losing tears you apart – especially people with pride and people who work their butts off. We just have to stick together and keep going."
3. … and he continues to have faith in players. More Meyer Sunday: "I keep bragging about the locker room because there is a great locker room. The guys are fighting. The guys want to win. There is no pointing fingers. I've seen that before. Not very often in my lifetime, but I've seen it. There's none of that. We just have to play better and go beat Houston next week." Added Meyer: "Am I worried about losing the locker room? I always worry about losing the locker room when you're two and whatever we are. Then I see what I saw, and I see the guys play as hard as we possibly can."
4. The offense continues to hurt the defense. The Jaguars' offense produced 192 yards Sunday, the unit's second consecutive game under 200 yards and its third such game this season. The Jaguars held the Titans to 263 total yards with four sacks – but despite trailing 10-0 at halftime, the offense crossed midfield just twice. "The defense gave up a couple of drives, but they were on the field far too long," Meyer said. "I was very appreciative of the fact that they were swinging as hard as they possibly could in the second half. They were out there sacking the quarterback, stopping the run. I know gave up a few points, but they were on the field far too long."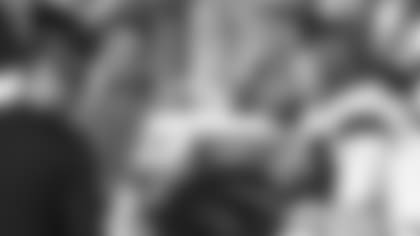 5. When you can't run, you can't win. The Jaguars rushed for a season-low eight yards on eight carries Sunday – and as Meyer sees it, struggles in that area have defined the offense in recent weeks. The Jaguars averaged 110.5 yards rushing a game and 19.3 points through six games; they have averaged 86.3 yards per game in the last seven games and have scored 9.1 points per game during that span. "After the bye week, it has been a weekly struggle," Meyer said. "What is the issue? If it was one issue, you would fix the one issue. I think it starts with the inability to consistently run the ball and be a run-play-action offense. We're not getting the movement. We're not running the ball very effectively."
6. Issues were addressed – and often. Meyer following the loss as expected addressed multiple reports in recent days involving off- and on-field issues, with Tom Pelissero of NFL.com on Saturday reporting that he had: had an argument recently with wide receiver Marvin Jones Jr., accused his assistant of being "losers" and ordered the benching of running back James Robinson following a lost fumble by Robinson against the Rams last week. Meyer on the reports about the assistants: "Calling someone a loser … that's inaccurate. I have high expectations for our coaches. I'm very demanding of our coaches. I expect guys to be held accountable for their positions. When they're not, we address it." Meyer called the report "nonsense," adding: "I'm not hard on them. I'm honest with them. I've done this a long time. I'm very demanding and honest with coaches. I'm not a big blame-the-player guy. When something's going wrong and I hear a coach, 'Well, I told him to do it …' that's not the coaching tree I grew up with. What are we doing to put that player in a position to have success?" I'm very transparent and very honest and have extremely high expectations with staff. I've done that for as long as I've been a head coach."
7. Talking it out. Meyer said he and Jones discussed public comments made by Meyer regarding the receivers in recent weeks. "I think I said something like we have injury issues and some lack of consistency," Meyer said. "We talked about it, he [said] 'Great.' We moved on. One thing about Marvin and there are a lot of professional veterans [on the Jaguars] with a lot of pride. Some guys aren't used to this. He's one of them. He's fantastic. We have a fantastic relationship." Meyer said there was no yelling between the two and that Jones did not leave practice.
8. Open communication. Meyer when asked if he had spoken with Jaguars Owner Shad Khan in recent days. "I talk to Shad all the time. He has been fantastic since the day I've been here. We're going to do the best we can to win games. That's our job. I talked to him last night and I talked to him today. Our focus is to finish the season strong and make whatever adjustments we have to make to get this thing cooking."