JACKSONVILLE – He's not much for attention, at least not the media kind.
But Jaguars guard Andrew Norwell does have passion for a few things that matter very much. A few are his teammates, the team and winning.
Another has very much to do with his foundation: the Norwell Foundation, which is among the groups supporting Turkey Time – an event that takes place Friday and that annually provides Thanksgiving meals for the Boys and Girls Club with the help of Norwell and his teammates.
"It's just awesome being able to make a difference to children in the community," Norwell said this week as the Jaguas (2-7) prepared to play the San Francisco 49ers (4-5) at TIAA Bank Field in Jacksonville Sunday at 1 p.m.
Norwell, who signed with the Jaguars an unrestricted free agent in the 2018 offseason, discussed multiple issues when speaking to jaguars.com this week. One was his focus on team and teammates – and the dedication to his profession – areas Head Coach Urban Meyer mentioned Monday when discussing Norwell, who played for Meyer at Ohio State from 2012-2013.
"I have been around him a long time, but he's a tough cat that loves his teammates," Meyer said. "He plays the game, number one, for his teammates and he's just a tough player."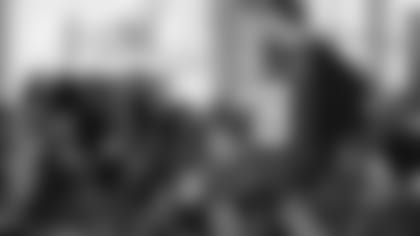 Norwell said the part about playing for teammates has been a priority throughout his career – first at Cincinnati (Ohio) Anderson High School, then in stops at Ohio State, the Carolina Panthers and with the Jaguars the last four seasons.
"That's definitely a motivator – playing for the guy next to you, beside you, behind you," he said. "That's just something that's always been ingrained in me – playing for my team and always being the best for my teammates. It's just being part of something bigger than yourself. It's why you play the game.
"I just love the game of football. That's it, really."
Norwell, who originally entered the NFL as an undrafted free agent with the Carolina Panthers in 2014, emerged quickly. He started for the Panthers immediately and was a first-team All-Pro selection for the Panthers in 2017. He joined the Jaguars the following offseason, starting 40 games from 2018-2020.
"I'm blue collar," Norwell said. "I just show up and do my best. I'm just trying to get better every day, working hard and staying focused on the task at hand week in and week out."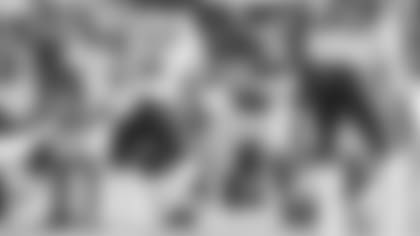 He rejoined Meyer when the longtime college coach took his first NFL position by becoming the Jaguars' head coach this past January.
"I was excited about for him, the opportunity he had – and excited to reconnect with him in Jacksonville," he said. "He's a great coach. He brings whatever guys need to be the best version of themselves on Sundays.
"We're building a foundation and a culture and a winning mindset."
The Norwell Foundation's mission "is to block hunger and ensure children in Florida, Ohio, and North Carolina have access to healthy food where they live, learn and play."
"There are millions of children struggling with hunger in the United States, and it's great knowing we're able to help the families that have been struggling – not only in Jacksonville, but communities in North Carolina and Ohio as well," he said.