JACKSONVILLE – The Jaguars' offense looked lost at times early Sunday.
That has been the case a lot this season, particularly in recent weeks – but the offense and quarterback Trevor Lawrence found some success late Sunday by playing up-tempo with some run-pass-option elements.
"As we move forward, that's going to be more and more who we are," Head Coach Urban Meyer said following a 21-14 loss to the Atlanta Falcons at TIAA Bank Field.
The offense in a sense has been wandering since the second half of a come-from-behind victory over the Miami Dolphins on October 17, averaging 11.5 points and scoring five touchdowns in five games since with none of the five touchdowns coming when trailing by fewer than 10 points.
The coaching staff on Sunday mixed in elements of the offense Lawrence ran well at Clemson, specifically more RPO looks in an up-tempo pace. Lawrence ran seven times for 39 yards Sunday, three times running for first downs.
"I like tempo," Lawrence said. "I think over the course of the season we've started to realize that's something we do well. I think we did a great job executing our fast-tempo plays today, so something we'll keep working on. When the time is right, we'll use it when we need it, but I do think we did a good job using it today."
The best example of the approach was a nine-play, 72-yard drive late in the third quarter. Lawrence opened the drive with a 14-yard pass to wide receiver Laquon Treadwell for 14 yards, then converted a key third down with his legs. He followed that with a 21-yard strike to tight end James O'Shaughnessy before capping the drive with a seven-yard touchdown pass to wide receiver Tavon Austin.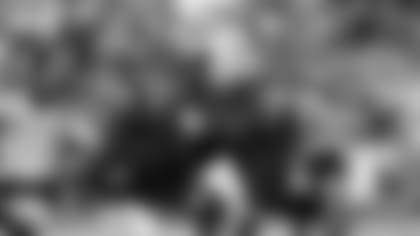 "I thought coaches worked their tails off," Meyer said. "We ran some tempo, some pace a little bit –which I think our quarterback is used to that. I think you'll be seeing more of that."
The Jaguars this season have been limited by their lack of speed, which has compressed the field and made it easier for defenses to stack the line and make life more difficult for Lawrence. The Indianapolis Colts took that approach against them two weeks ago, with the San Francisco 49ers doing the same last week and the Falcons following suit Sunday.
"We've all been trying to figure it out," said Lawrence, who completed 23 of 43 passes for 228 yards and a touchdown with an interception Sunday. "We've had some ups and downs offensively and some lulls we've been trying to figure out and there's a lot of things that go into it.
"Every week you're playing a different defense, so that affects your scheme and then just there's a lot of things that go into it and we're trying to figure out what we're good at. Today was a step in the right direction. I thought we were more efficient. We've still got a lot of work to do, got to get better. You feel better after this game as an offense than the week before, but we've got to score some more points at the end of the day."
Meyer following the game was asked why the coaching staff opted to move in the direction of RPOs and tempo now rather than earlier in the season.
"Good question, I don't have the answer for that," Meyer said. "I think so much of it is when you're not quite sure what your personnel is capable of. We want to be run-first with Trevor but when you don't score you fall behind and it just starts to transition. We're all figuring this thing out."
"I would say this: it's not like we don't have it figured out. We're not executing at a high level and we're putting ourselves in a position to win a game. If we'd eliminate some nonsense we would go win a game."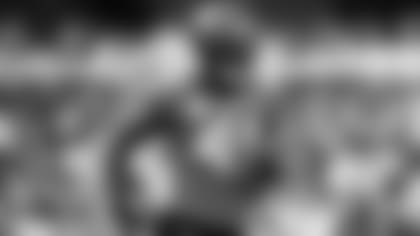 Meyer was asked after the game how best to address penalties that lead to extra opportunities for opposing offenses. The Jaguars committed three such penalties on defense on third down against San Francisco last week and committed two on special teams Sunday – an offside penalty on a Falcons punt by defensive end Lerentee McCray and a "leverage" penalty on a Falcons field goal by defensive lineman Roy Robertson-Harris. "I've talked to our defensive staff, and do you replace the player?" Meyer said. "What do you do? I agree with you. We all see it. We have to attack those things. We have to attack it as if it's a turnover and make some decisions."
Jaguars linebacker/defensive end Josh Allen on Falcons wide receiver Cordarrelle Patterson, who rushed for 108 yards and two touchdowns on 16 carries Sunday – including eight carries for 84 first-half yards: "He was just taking the hole that was open, [with the Jaguars' defense] like overrunning the block or playing too thick on the block. We just had to figure out what was happening."