1. Walker looked impressive. Really impressive. If there were few highlights for the Jaguars Thursday, a couple of early plays stood out – and they came from rookie outside linebacker Travon Walker, the No. 1 overall selection in the 2022 NFL Draft. Walker pressured Raiders quarterback Jarrett Stidham on the game's first snap and registered a sack on the second series. "I thought he did some really good things," Pederson said. "There were some early, quick pass rushes in there. He was very disruptive. He showed his length, his athleticism, his power. He's going to be fun to watch, I think, all season." Pederson on Walker drawing an unnecessary roughness penalty on Stidham on the game's first play: "You never try to slow down his athleticism and power that way. He'll learn from it and be better."
2. Improvement needed. The Jaguars played few front-line offensive skill players Thursday, also holding out players such as defensive tackle Foley Fatukasi and insider linebacker Foye Oluokun. But that didn't mean Pederson was happy with the Raiders outrushing the Jaguars 159-56 with three rushing touchdowns for Las Vegas Thursday. "It's always concerning when you can't move the football," Pederson said. "It's the object of the game. That's something we have to take pride in. We have to be able to run the football and we have to be able to stop the run. Those are probably the two things that stood out to me in this football game that really made the difference. They're all things that are correctable and they're all things that we'll work on as we move forward."
3. Delay of game, not an issue. Thursday's kickoff was delayed because of lightning in the area, causing the scheduled 8 p.m. kickoff to occur at 8:40. "We handled that really well in the dressing room," Pederson said. "We had great communication with the league and just made the necessary adjustments. The guys stayed loose in the locker room and stayed hydrated, so it didn't change anything or impact what we did."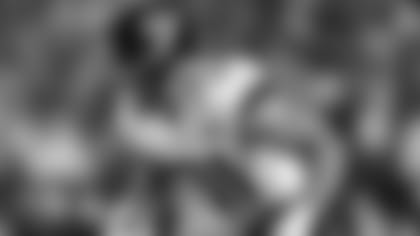 4. Mentally ready. Pederson held out 21 Jaguars players Thursday – including quarterback Trevor Lawrence, the team's top four wide receivers, running back Travis Etienne Jr., three starting offensive linemen and four key players along the defensive front seven. Pederson said he liked what he saw from the starters who were held out of the game. "They were engaged," he said. "I challenged them in this game to really be a set of eyes for the young players who were playing. I feel like they did that. It's a good sign that these guys are coming together and supporting each other. It's good to see."
5. Coaching again was cool … Thursday's game was Pederson's first since he coached the Philadelphia Eagles in the 2020 regular-season finale. He was hired as the Jaguars' head coach on February 6. "It was exciting," he said. "It was good to be back. It was good to hear the roar of the crowd. It was good."
6. and not sustaining injuries was cool, too. Second-year Tyson Campbell left the game in the first quarter but returned on the ensuing series. "No big deal," Pederson said. "Other than that, I think it was just bumps and bruise