We've got you covered on how to follow along as the Jacksonville Jaguars play the Los Angeles Chargers in Week 3 at SOFI Stadium in Inglewood, CA.
The Jaguars travel to Los Angeles for the team's 19th game in the Pacific Time Zone and third game at SoFi Stadium. Jacksonville has played the Chargers 12 times in franchise history, including five times on the road.
Jacksonville is coming off a 24-0 victory against the Indianapolis Colts and are the only team in the NFL to record a shutout this season.
Sunday, September 25, 2022
Kickoff is set for 4:05 PM ET
SOFI Stadium (Inglewood, California)
STREAMING OPTIONS
NFL+ gives you the freedom to watch LIVE out-of-market preseason games, LIVE local and prime-time regular-season and postseason games on your phone or tablet, the best NFL programming on-demand and more! Wherever you are, this is how you football! Learn more about NFL+.
NFL Game Pass offers replays of every game, available as soon as the live broadcast ends. Start your free trial and cancel at any time.
Please check your local TV listings to confirm availability. Geographic and device restrictions apply. Local & primetime games only. Data charges may apply
PUBLIX TAILGATE SHOW: 1:00 PM ET - JAGUARS.COM, YOUTUBE, TWITTER, FACEBOOK
JAX vs. LAC: 4:05 PM ET - CBS47 (JACKSONVILLE)
JAGUARS FLORIDA HOME AC POSTGAME: END OF GAME - JAGUARS.COM, YOUTUBE, TWITTER, FACEBOOK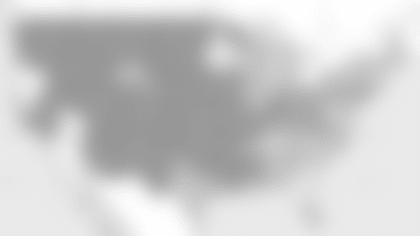 Table inside Article

| TV BROADCAST INFORMATION | |
| --- | --- |
| Play-by-Play | Greg Gumbel |
| Analyst | Adam Archuleta |
| Sideline Reporter | AJ Ross |
Jaguars radio can be heard on WJXL (1010AM, 92.5 FM) and 99.9 FM Gator Country.
PUBLIX TAILGATE SHOW: 1:00 AM ET - 1010XL, 92.5 FM
COUNTDOWN TO KICKOFF: 3:00 PM ET - 1010XL, 92.5 FM, 99.9 FM
JAGUARS GAME DAY: 4:05PM ET - 1010XL, 92.5 FM, 99.9 FM
JAGUARS FLORIDA HOME AC POST GAME: End of Game - 1010XL, 92.5 FM, 99.9 FM
JAGUARS SCOREBOARD SHOW: 1 hour after the game - 1010XL, 92.5 FM
Table inside Article

| RADIO BROADCAST INFORMATION | |
| --- | --- |
| Play-by-Play | Frank Frangie |
| Analyst | Jeff Lageman |
| Analyst | Tony Boselli |
| Field Analyst | Bucky Brooks |
STAY CONNECTED
Get all your gameday coverage at Jaguars.com. Follow on the go with the Jaguars app for exclusive content, enhanced game day alerts and more. Stay connected with the Jacksonville Jaguars by following the team on all the following social media channels: