We've got you covered on how to follow as the Jacksonville Jaguars (1-10) take on the Minnesota Vikings (5-6) at U.S. Bank Stadium in Week 13.
SUMMARY
The Jacksonville Jaguars will take on the Minnesota Vikings at U.S. Bank Stadium, on December 6, 2020 at 1:00 pm (EST)
Jags@Home
While watching the game on one of the below channels, make sure to tune into Jags@Home - visit jagsathome.com right before kickoff to win awesome prizes all game long.
MATCH UP
In Week 13, the Minnesota Vikings (5-6) host the Jacksonville Jaguars (1-10) at U.S. Bank Field at 1 p.m.
U.S. Bank Stadium is one of two current stadiums in the NFL at which the Jaguars have not yet played. The fourth-newest stadium in the NFL, U.S. Bank Stadium hosted Super Bowl LII in 2018 and is the second stadium at which the Jaguars will play for the first time this season, joining SoFi Stadium, where the Jaguars played in Week 7 against the Chargers.
Entering Week 13, James Robinson has gained 90-plus scrimmage yards in five consecutive games. His streak of five games with at least 90 scrimmage yards is the longest active streak in the NFL.
WATCH ON TV
Broadcast nationally by CBS, locally on CBS47
Play-by-play: Beth Mowins
Coverage Map: Coverage of Jaguars - Vikings will be available via local CBS stations in orange below. Map provided courtesy of 506sports.com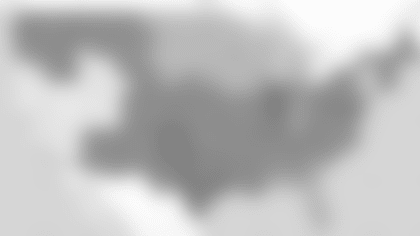 TV + WEB SCHEDULE
JAGUARS WEEKEND: 10:30PM - CBS47
COUNTDOWN TO KICKOFF: 11:30PM - CBS47
PITT VS. JAX: 1:00PM - CBS47
JAGUARS POST GAME: POST GAME - JAGUARS.COM
WATCH ON MOBILE
Jaguars mobile app (audiences located in Jacksonville and affiliate markets including Orlando, Daytona, Savannah and Gainesville)
Jaguars mobile website (in-market iOS users in Safari browser only).
NFL Game Pass offers replays of every game, available as soon as the live broadcast ends. Start your free trial and cancel at any time.
*Please check your local TV listings to confirm availability. Geographic and device restrictions apply. Local & primetime games only. Data charges may apply.
LISTEN ON THE RADIO
Jaguars radio can be heard on WJXL (1010AM, 92.5 FM) and 99.9 FM Gator Country.
PUBLIX TAILGATE SHOW: 10:00AM - 1010XL, 92.5 FM
COUNTDOWN TO KICKOFF: 11:30PM - 1010XL, 92.5 FM, 99.9 FM
JAGUARS GAME DAY: 1:00PM - 1010XL, 92.5 FM, 99.9 FM
JAGUARS POST GAME: End of Game - 1010XL, 92.5 FM, 99.9 FM
STAY CONNECTED
Get all your gameday coverage at Jaguars.com. Follow on the go with the Jaguars app for FREE game livestreaming, exclusive content, enhanced game day alerts and more. Stay connected with the Jacksonville Jaguars by following the team on all the following social media channels: