The Jacksonville Jaguars, with their proud military heritage, have announced that they will be supporting the UK's national Poppy Appeal this year as their official charity for their first game at Wembley against the San Francisco 49ers.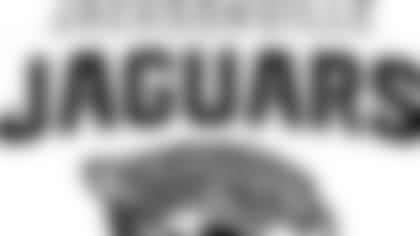 Poppy Appeal collectors will be present at both the NFL Fan Rally in Trafalgar Square from 12-4pm on Saturday 26th October and in the build-up to the game at Wembley from 11am on Sunday 27th October.
The Poppy Appeal is one of the UK's largest and most loved fundraising campaigns. For two weeks in October and November millions of people around the UK and the world wear a poppy to honour the Armed Forces and their families, and to support The Royal British Legion's vital work providing direct and practical help to members of the Armed Forces community in need.
As well as collectors, THE ROAR of the Jaguars, the Jacksonville Jaguars cheerleaders will be wearing sparkly poppy brooches at the game in support of the charity. These are available from www.poppyshop.org.uk with proceeds going to the Legion, and the Jaguars larger-than-life mascot, Jaxson De Ville will also have a giant poppy to show his support.
This year, the Legion is focusing on the range of work it does to support Armed Forces families, whether they are families of personnel on active service, of those currently in transition from military to civilian life, or of veterans. Families are at the heart of the support provided by the Legion which is proud to serve those, who serve our country.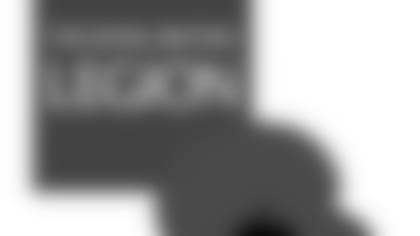 Every poppy helps raise the £1.6 million spent by the Legion each week helping those most in need. It provides services for Armed Forces families, such as Poppy Breaks, which offer much-needed time away to serving and ex-Service personnel, and their families. Last year, 8,000 people went on a Legion Poppy Break. A poppy also helps provide grants to support thousands of people each year who are in crisis, to meet unexpected costs. A poppy helps ease the stress caused by unmanageable debt and helps people regain control of their finances through the Legion's Benefits and Money Advice service, as well as helping bereaved Armed Forces families cope with the difficulties and challenges they may face at inquest.
Over 40 million poppies will be made and distributed for this year's Poppy Appeal across the UK and overseas by 350,000 dedicated collectors, who are aiming to raise £37 million during the Poppy Appeal to support the Legion's vital work.
The Legion responds to over 170,000 calls a year, and this is only possible because of the Poppy Appeal. The Royal British Legion would like to thank the Jacksonville Jaguars for showing their support and standing shoulder to shoulder with those who serve in the UK Armed Forces and their families.