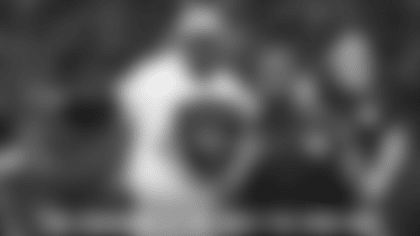 ](https://www.jagscampandacademy.com/ "Jaguars Academy")

British and European football talent will once again get the chance to be coached by NFL professionals as the Jacksonville Jaguars return to the UK this summer with their second annual Jaguars Academy.
Held at Brunel University in Uxbridge from July 13-15, Jaguars coaching staff and former star players will be flying to the UK to run the three-day residential training camp and give players a taste of practicing at the highest level.
Be sure to enter now at www.jagscampandacademy.com to experience world-class coaching for all positions both offensive and defensive. Places are limited and the cost to attend is £250 which covers all kit, laundry, residency at Brunel, on-site food and beverages as well as a level of coaching unavailable outside of the NFL.
The goal of the Playing Academy is to improve the standard of the game in Britain although last year 160 British and European players from 10 different countries including Denmark, Italy and Russia participated in the experience.
Coaching was provided by NFL Hall of Fame finalist Tony Boselli, three-time Pro Bowl defensive lineman Marcus Stroud,Pro Bowl quarterbackDavid Garrardand Jaguars*assistant special teams coordinatorMike Malloryalong with current running backDenard Robinson*.
"We're excited to be returning to the U.K. for another year of the Jaguars Academy," said Jaguars Head Coach Doug Marrone. "We couldn't have been happier with the response from last summer's inaugural event and in 2017, the academy will be even better.
"We have seen first-hand the growth of our sport in the U.K. and we want to put on the best event possible to help prospective players and coaches continue to learn about the NFL and the game of American football. We are excited about our Week 3 matchup with Baltimore at Wembley Stadium, but we are also pleased about the growth of our fan base in London and the increased knowledge of the NFL fans abroad.
The Jaguars Academy will be suited to players with at least a year of playing experience and who are ready to push themselves in front of the Jaguars staff and show what British talent is all about. Training will take place during the day, while the evenings will be dedicated to film review with the coaches, as every training session will be taped.
Along with the Playing Academy there will also be a UK-based one-day coaching clinic for amateur coaches at Brunel University on July 16.
The day will be tailored to U.K. and Europe-based American football coaches looking to expand their knowledge and experience from first-hand NFL-level coaching with the ultimate goal of allowing coaches to return to their respective teams and improve team performance and individual player development.
This Jaguars Coaching Academy is for any coach looking to further their experience and it will cost £50 per attendee.
To sign up for both the playing and coaching sessions, please head to www.jagscampandacademy.com and fully complete the registration.