JACKSONVILLE – Eight Jaguars experts – Bucky Brooks, Frank Frangie, Jeff Lageman, Brent Martineau, John Oehser, Brian Sexton, J.P. Shadrick and Kai Stevens – are breaking down the Jaguars as the 2023 NFL season approaches; today: Projecting the defensive Most Valuable Player
Bucky Brooks, NFL Media and Jaguars Analyst/Sideline Reporter
Defensive MVP: Safety Andre Cisco will play a critical role in the Jaguars' defensive success as a true centerfielder in a "bend-but-don't-break" scheme. The sticky-fingered safety will eliminate the deep ball, while feasting off tipped passes and overthrown balls between the hashes. As the veteran notches five-plus interceptions as the deep middle defender in a turnover-obsessed defense, Cisco could grab honors and awards as an emerging standout.
Frank Frangie, Radio Voice of the Jaguars
Defensive MVP: The guy that nobody else will pick, but that I think is the glue to the defense, linebacker Foye Oluokun. He's as good a tackler as there is in the league, he doesn't say much and he won't have sacks and picks and strips. But he is a huge part of the every-down defense.
Jeff Lageman, Jaguars Analyst and Former Jaguars Defensive End
Defensive MVP: Oluokun, because his consistency and motor are always present. He is a tackling machine and an excellent leader, never leaving the field.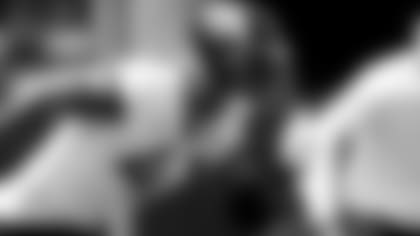 Brent Martineau, Action Sports Jax Sports Director
Defensive MVP: I could pick outside linebacker Josh Allen or Oluokun, but that's too easy. I'm all in with Travon Walker. I think he has a big second season in the NFL. Again … Year Two in a system should help the defensive guys, too – and this player is too talented to be as quiet as he was a season ago. I'm pushing the chips in with Travon.
John Oehser, jaguars.com Senior Writer
Defensive MVP: Let's go with Allen, not as much because he will be motivated in a contract season but because he is as talented as any Jaguars defensive player – and he may be their best defensive player. While Allen's team-leading 7.5 sacks in 2022 wasn't the production he – or observers – expected, he improved as a disruptive and playmaking force as the season continued. Here's guessing Allen's consistent pressure on quarterbacks results in more sacks in 2023.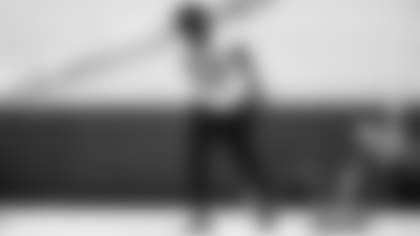 Brian Sexton, jaguars.com Senior Correspondent
Defensive MVP: I think linebacker Devin Lloyd is going to turn the perception of him on its head this season and take home Defensive MVP honors. Recall that he was the Defensive Rookie of the Month in September of his rookie season after missing all of August with a hamstring injury before he fell off. He's a terrific talent, and has great football instincts and intellect despite those struggles last season. He can rush the passer, and has the length and athleticism to play in coverage. I think he's going to take a big step this season and will be a guy with sacks, interceptions and fumbles recovered – and a few touchdowns to boot.
J.P. Shadrick, jaguars.com Reporter/Editor
Defensive MVP: Lloyd. The Year Two jump should be noticeable for Lloyd, who struggled in his rookie season playing off the ball most of the year. Lloyd has the ability to play on the line of scrimmage, and you could see more of his ability as a pass rusher or a blitzer – something he did often at Utah. If he's not the defensive MVP, he arguably will be the most improved defensive player from last season to this one. This should be fun to watch.
Kai Stevens, Team Reports/Producer
Defensive MVP: Allen. In a contract year, he has everything to prove this season. He skipped Organized Team Activities, but arrived for minicamp in terrific shape and good spirits. I think Allen will show out trying to get a lucrative deal in place; either here in Jacksonville or to the highest bidder.