JACKSONVILLE – Eight Jaguars experts – Bucky Brooks, Frank Frangie, Jeff Lageman, Brent Martineau, John Oehser, Brian Sexton, J.P. Shadrick and Kai Stevens – are breaking down the Jaguars as the 2023 NFL season approaches; today: Reasons to believe in the Jaguars in '23
Bucky Brooks, NFL Media and Jaguars Analyst/Jaguars Sideline Reporter
Why I believe in the Jaguars in 2023: This team has all the pieces to develop into a title contender this season. The offense in particular is a championship-caliber unit with the franchise quarterback, explosive skill players and a rugged offensive line to overwhelm opponents with an aggressive tactical approach. And Head Coach Doug Pederson demonstrated his willingness to push the envelope as a play-caller with his bold maneuvers in 2022. With more firepower and a more mature – and experienced – quarterback running the show, the Jaguars have the potential to turn every contest into a shootout. If the defense can create turnovers against opponents forced to chase points, the Jaguars will be a tough out as one of the heavyweights in the AFC.
Frank Frangie, Radio Voice of the Jaguars
Why I believe in the Jaguars in 2023: Let me count the ways. First, I think they have a really good team: Very explosive offense, improving defense, albeit with a few holes still. And a Super Bowl-winning head coach who has built a positive culture, a belief that will serve them well in all circumstances.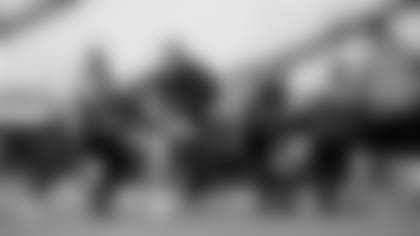 Jeff Lageman, Jaguars Analyst and Former Jaguars Defensive End
Why I believe in the Jaguars in 2023: The culture that continues to be established by Pederson. The culture also needs to be fueled with talent and General Manager Trent Baalke has done a really good job managing the personnel.
Brent Martineau, Action Sports Jax Sports Director
Why I believe in the Jaguars in 2023: Pederson, quarterback Trevor Lawrence and Year Two. The first two here are simple answers. The Year Two part of the equation is significant. The Jaguars should know what they are doing and where they are going on both sides of the football in their second season under Pederson. I think that will allow for both sides to master the nuances of the playbook, play fast and make plays.
John Oehser, jaguars.com Senior Writer
Why I believe in the Jaguars in 2023: An offense that could be one of the NFL's best. This unit became very dangerous during the late-season run to the 2022 AFC South title, and all signs are there for a significant jump in 2023. It will be Lawrence's second season in Pederson's offensive system, and his comfort level with a talented core of skill players could allow the Jaguars to be one of the league's highest-scoring offenses in 2023. If this unit can be more consistent than it was in 2023, it should be able to be in shootouts against elite offenses. If the defense can again force turnovers consistently, the Jaguars can win their share of those games.
Brian Sexton, jaguars.com Senior Correspondent
Why I believe in the Jaguars in 2023: Pederson and Lawrence are reason enough to believe in this team. Pederson found a way to take a team that was struggling in the first half of the 2022 season and calm it down when it mattered most. Lawrence worked through his own difficult stretches and made big plays when his team needed him the most. I expect that to pay off in a big way with a more talented and seasoned roster in its second season together. Pederson and Lawrence are both really good at what they do, and they have a strong relationship built on trust and – as of late last season – results.
J.P. Shadrick, jaguars.com Reporter/Editor
Why I believe in the Jaguars in 2023: Pederson + talent. Pederson's consistent messaging helped the 2022 Jaguars through some tough times early and in the middle of the season and got them to believe down the stretch. He earned the trust of the team early and it paid off. Now, how do they handle it when most observers see the Jaguars as frontrunners in the AFC South? Pederson's messaging will set the tone, and it will give this team all the motivation it needs to stay humble.
Kai Stevens, Team Reporter/Producer
Why I believe in the Jaguars in 2023: The foundation of this team is what has me most optimistic for this season. A good coach and a good quarterback are hard to come by in the NFL. When you can have both and they operate on the same page, then you are in a good position. The Chargers comeback was thrilling to watch but the fact that Pederson kept his team in the right frame of mind to even wage a comeback was impressive to me. Having a 23-year-old quarterback able to bounce back from throwing four interceptions in the first half shows mental fortitude well beyond his years. It is a great peek into the culture that has been created in the locker room here in Jacksonville.