JACKSONVILLE – Eight Jaguars experts – Bucky Brooks, Frank Frangie, Jeff Lageman, Brent Martineau, John Oehser, Brian Sexton, J.P. Shadrick and Kai Stevens – are breaking down the Jaguars as the 2023 NFL season approaches; today: Veteran to watch in '23
Bucky Brooks, NFL Media and Jaguars Analyst/Sideline Reporter
Veteran to watch: Although inside linebacker Devin Lloyd is just entering his second season, the first-round selection in the 2022 NFL Draft must play like a blue-chip player this season. Lloyd (6-feet-3, 235 pounds) was expected to produce "splash" plays (sacks, interceptions, tackles for loss, forced fumbles and fumble recoveries) as a designated defensive playmaker, but he spent most of his season sifting through the fog as an overwhelmed rookie. With an entire offseason to master the scheme and improve some of the finer parts of his game, Lloyd should be able to make his mark as a second-year starter.
Frank Frangie, Radio Voice of the Jaguars
Veteran to watch: There are many, but I will have an eye on third-year safety Andre Cisco. He's bigger and looks stronger – and he always could run and find the ball. He could have a big year.
Jeff Lageman, Jaguars Analyst and Former Jaguars Defensive End
Veteran to watch: Outside linebacker Josh Allen. His contract has not been extended, making this a contract year for him and providing an opportunity to prove himself to many eyes. A highly productive year will benefit the team – and Allen personally.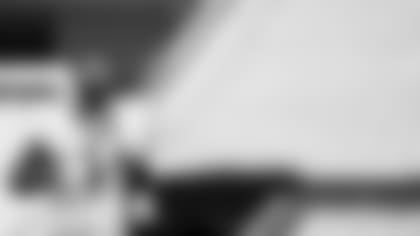 Brent Martineau, Action Sports Jax Sports Director
Veteran to watch: Right guard Brandon Scherff. Here's the truth - he wasn't close to the player in 2022 that he had been his entire NFL career. It might have been the new system and – more likely – injuries that slowed him in 2022. I think Scherff is a really good player that gets back to the Pro Bowl level and strengthens the offensive line. He also will be a big help to rookie right tackle Anton Harrison.
John Oehser, jaguars.com Senior Writer
Veteran to watch: The obvious choice here is Allen, who is entering a contract season and who has the potential to be a pass-rushing force. But to avoid being repetitive with other "experts," let's go with second-year veteran Travon Walker. The No. 1 overall selection in the 2022 NFL Draft, Walker had strong moments as a rookie – but he registered just 3.5 sacks. Walker figures to be strong against the run, and to strengthen the defense overall. The question entering the season will be whether he can develop and be a consistent, disruptive force opposite Allen rushing the passer.
Brian Sexton, jaguars.com Senior Correspondent
Veteran to watch: I'm putting a lot of pressure on defensive tackle Foley Fatukasi in 2023. Fatukasi, who signed with the Jaguars as an unrestricted free agent from the New York Jets in the 2022 offseason, showed dominant traits last August before a calf injury slowed him in September. I'm not sure he ever fully recovered from that, and it limited his overall impact in his first season in Jacksonville. Defensive coordinator Mike Caldwell's defense needs Fatukasi pushing the pocket from the inside to set up the edge rushers when the quarterback must leave the pocket. If he's back to the form we saw last preseason, this defense has a chance to really improve its pass rush in 2023 – and that's before we talk about Walker, Allen and those guys on the edge.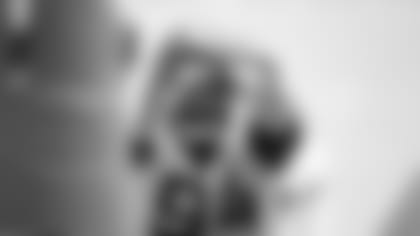 J.P. Shadrick, jaguars.com Reporter/Editor
Veteran to watch: Allen. It's Year Five, the final year of his rookie contract. In the final month of the 2022 regular season, Allen made impactful plays to help lift the Jaguars to the postseason. Can he do it in September and October? If he does, then he will be in line for a major payday in the offseason.
Kai Stevens, Team Reports/Producer
Veteran to watch: Safety Andre Cisco and cornerback Tyson Campbell. I expect big things from the defensive backs this season, and I think both guys are primed for a breakout year. If the team wants to make a significant run in the postseason, the defense will need to go toe-to-toe with some high-scoring offenses across the AFC.