JACKSONVILLE – There is urgency around the Jaguars this week.
That's understandable considering the circumstances, with quarterback Trevor Lawrence on Wednesday saying that a team-wide feeling of needing to improve stops far short of worry.
The Jaguars, after a Week 1 victory over the Indianapolis Colts, have lost back-to-back home games – to the defending Super Bowl champion Kansas City Chiefs and the Houston Texans – with Head Coach Doug Pederson entering Sunday's Jaguars home game at Wembley discussing a similar theme to last week:
The Jaguars must relax, play their game and get out of their own way.
"I always tell this team, 'It's not how we start, it's going to be how we finish,'' Pederson said. "We make mistakes. It's not like teams have really done much to us as far as beating us as much as we're beating ourselves. That's usually the case."
Said Lawrence, "The last two weeks we haven't played well and we know that. That's just where we stand. And we also know it's a long season and we still have 14 more games left."
Pederson in the days leading to Sunday's 37-17 loss to the Texans emphasized the need to relax and not press for big plays. Those have remained topics since Sunday, with Lawrence on Wednesday discussing balancing urgency with playing within the game plan.
"The message this week is focus on little details as much as possible throughout the week and really challenge yourself," Lawrence said. "That's the time where you can think a little bit and you want to see every look and it's all right to make a mistake. That's when you get better, when you see all the looks and learn from it, when you have that sense of urgency in practice of, 'Let me get everything I can, all the information, dial in on the game plan and know it like the back of my hand so that when Sunday comes you just go play.'
"For all of us, myself included … prepare during the week so when Sunday comes you can let it go and not think. That's kind of the challenge for us this week and I'm excited to see how we respond."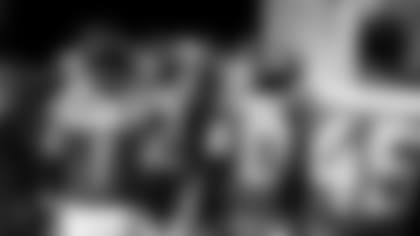 Wide receiver Christian Kirk said a victory over the Falcons would be "huge."
"All it takes is one to get this thing rolling, to get our confidence back," he said.
The Jaguars, after scoring four touchdowns in Week 1, have scored two touchdowns in the last two games – with both coming after they trailed 17-0 at halftime against Houston. After scoring touchdowns on all three red-zone possessions in Week 1, they have scored touchdowns on one of five possessions inside the 20 in the past two games.
They have two touchdowns on 14 possessions past the 50 the past two games.
"It's little things," Lawrence said. "We've done some difficult things and made them look easy. We're not executing on the things we know we can do, that we've done in the past, that we have to do to win. That's what we're not doing. It just takes a couple plays here and there. It takes just a play to get back on track, to get that confidence back going in the right direction."
Lawrence, asked if he was "concerned" after back-to-back losses, said "That's not the right word."
"Obviously, we care a lot about what we do, so there is some concern when you don't play well and you put a lot of work in and you don't play well the past two weeks," he said. "It's obviously frustrating, but there's no panic. There's no lack of belief.
"You can't ever lose that and we definitely haven't, so no concern."
Inside linebacker Devin Lloyd will miss the next two games with a thumb injury sustained against the Texans, Pederson said Wednesday. He said Lloyd underwent surgery Wednesday and will not make the trip to London, where the Jaguars will play the Falcons Sunday and the Buffalo Bills in Week 5.
Wide receiver Zay Jones remains "day to day" after missing the loss to the Texans with a knee injury and Pederson called him "probably a long shot" against the Falcons. "He's progressing very nice," Pederson said of Jones. Lloyd and Jones missed practice Wednesday, with five players practicing limited: rookie safety Antonio Johnson (hamstring), outside linebacker Josh Allen (shoulder), safety Andrew Wingard (shoulder), right tackle Anton Harrison (ankle) and defensive tackle Foley Fatukasi (shoulder). Allen, Wingard and Fatukasi played with the injuries against the Texans while Harrison sustained his injury in that game. Johnson has missed the first three games.
The Jaguars also on Wednesday also released the following statement regarding defensive tackle DaVon Hamilton, who is on injured reserve to start the season with a back issue: "DaVon Hamilton is looking forward to finishing his antibiotics next week and continuing his training here in Jacksonville. While doctors are very pleased with his progress, it would be premature to put a timeline on his return."