JACKSONVILLE – What's needed is time. And more work and teaching.
When it comes to quarterback Trevor Lawrence's development and improvement, Jaguars Head Coach Doug Pederson said this week he's very willing to provide it all.
Lawrence, the No. 1 overall selection in the 2021 NFL Draft, was a primary subject Monday when Pederson spoke to the media a day after a 13-6 loss to the Houston Texans that dropped the Jaguars from first place in the AFC South. The topic: How to continue to develop Lawrence, who has reached high points this season at times and who has been inconsistent at other times.
"Everything is there that you want for a quarterback to be successful in this league," Pederson said. "It's our job as a staff, as coaches, to get him there. He's the type of guy who takes the hard coaching and fixes it from week to week.
"Is it always perfect? No. But he does have that mentality. He wants the ball in his hand."
Lawrence, named AFC Offensive Player of the Week following a Week 3 victory over the Los Angeles Chargers, has thrown eight touchdowns with four interceptions this season after throwing 12 touchdowns and 17 interceptions as a rookie in 2021.
He has committed seven turnovers in the last two games – two interceptions Sunday against Houston and four lost fumbles with a red-zone interception in a 29-21 loss to the Philadelphia Eagles the previous week.
"You see the toughness, the mental and physical toughness," Pederson said. "There are opportunities there, but we have to continue to show him. It's like trying to get a young team to figure out how to win. It's the same thing. We just have to keep showing him and keep talking to him, and that falls more on us as a staff than it does on him."
Pederson, as he had done multiple times since taking the Jaguars' head-coaching job in February, on Monday emphasized the time needed for a quarterback to acclimate to new offensive system and noted that Lawrence is working with his third offensive coordinator/head coach in as many seasons.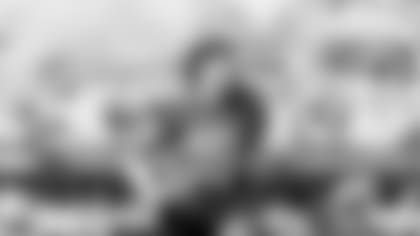 "He's a young guy," Pederson said. "There hasn't been consistency yet. We're trying to build as a team and as a unit that consistency around him – and really, around this team. You just see it around the league: Offensive success, there's stability around the quarterback."
Pederson cited the Cincinnati Bengals with Joe Burrow, the Philadelphia Eagles with Jalen Hurts and the Los Angeles Chargers with Justin Herbert as recent examples of young quarterbacks accelerating in their second seasons in offensive systems.
"You take a young quarterback, put the pieces around him, there's consistency: Things thrive," Pederson said. "Do I think we have an opportunity to take advantage of some situations and get better as a team? I do. And the team believes that.
"But there's a process here. A lot of times, nobody wants to wait anymore. It's now. I get that. It's a win-now mentality. It's our job to try to speed that up as best we can through practice, through prep and through teaching.
"It's just where we are at the time, but I know that with time we'll be there with those teams."
Pederson and guard Brandon Scherff on Monday both emphasized the red zone as a focus of frustration following a second loss in as many games. "We were in the red zone a couple of times and came out with a couple of field goals," Scherff said. "We have to put seven on the board instead of three on the board. The defense did a heck of a job for us. If you hold a team to 13 points, you would hope you would come out and win that game." The Jaguars' first two red-zone possessions Sunday ended with field goals of 26 and 45 yards by kicker Riley Patterson and the third ended when cornerback Derek Stingley Jr. intercepted Lawrence in the end zone on second-and-1 from the Texans 7 on the first drive of the third quarter. "You're down there and you get a chance to put points on the board and score touchdowns, and you don't," Pederson said "That's the frustrating thing. You might beat them on the stat sheet, but that doesn't matter. It's the final score that matters the most. This game, when you look at it, the red zone efficiency, penalties, turnovers and take away margin, even time of possession … are all factors in us not winning the game."