ARLINGTON, Texas – Senior writer John Oehser, senior correspondent Brian Sexton and team reporter Kainani Stevens offer quick thoughts on the Jaguars' 28-23 victory over the Dallas Cowboys in a 2023 Preseason Week 1 game at AT&T Stadium in Arlington, Texas, Saturday
John Oehser, Jaguars Senior Writer…
Good early signs. This wasn't a perfect performance. That's not expected in Preseason Week 1. But it overall was a good performance, particularly with the first and second teams playing well in the first half. And there were some good early signs – not only from young veterans, but from rookies. It's always good when a team leads when its starters leave a preseason game, and the Jaguars led 8-0 when the first-team offense and defense left late in the first quarter. The Jaguars also registered three sacks in the first half, which won't likely silence observers worried about the pass rush but was a lot better than if the Jaguars got no pressure. Particularly encouraging here: Rookie Yasir Abdullah, who registered a second-quarter sack and got good pressure on a sack by defensive lineman Jeremiah Ledbetter later in the quarter. Rookie tight end Brenton Strange's strong block on safety Markquese Bell helped spring rookie running back Tank Bigsby's 34-yard run in the second quarter on the Jaguars' second touchdown drive of the game. That's good stuff from the rookie class.
Remember: It's just preseason. This was as true when the Jaguars were controlling the game from midway through the first quarter through close to halftime as it was when quarterback Trevor Lawrence opened the game by throwing a long pass that safety Juanyeh Thomas intercepted to give Dallas possession at the Cowboys 41. What you wanted to see from the Jaguars Saturday was overall good execution early and flashes from young players. You got that. The Jaguars also spent the game having to change special teams strategy. With long snapper Ross Matiscik out after an early-first-quarter punt with a shoulder injury, the Jaguars went for two on point-afters thereafter and opted to go for it on fourth-and-three from the nine, a play that resulted in Lawrence's lone touchdown pass of the game – to Christian Kirk. Pederson said it best afterward: "Some good and some bad, obviously." It's Preseason Week 1. That's the norm.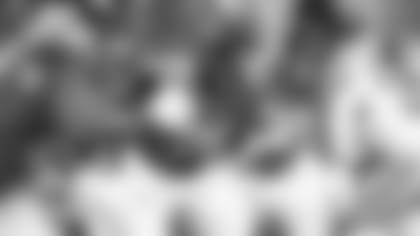 Brian Sexton, Jaguars Senior Correspondent …
It was good to see so many rookies making an impact in Dallas. Right tackle Anton Harrison started, Strange was involved in the offense, Bigsby made that 34-yard run, defensive lineman Tyler Lacy and Abdullah were really active up front – as were safety Antonio Johnson, offensive lineman Cooper Hodges and cornerback Christian Braswell. General Manager Trent Baalke wheeled and dealed his way through the 2023 NFL Draft in April – and it looks like he found some guys he can plug in, some guys he can count on to fill a role and some jars on the shelf, guys Pederson and Co. can develop.
Four sacks, three takeaways, four scores in five trips in the red zone, just under 50 percent on third down, success in short yardage … the Jaguars have talked about improving all these areas and they were better there against the Cowboys. Those weren't the Cowboys' first-teamers early on and the Jags got a lot of guys out of the game early. Still, if you are just looking to see how Pederson's plan to get better every day on the practice field is playing out … it looked like they've made some progress after a few weeks of camp. Next week's joint practice session in Detroit will go a long way toward the bigger picture, but so far so good.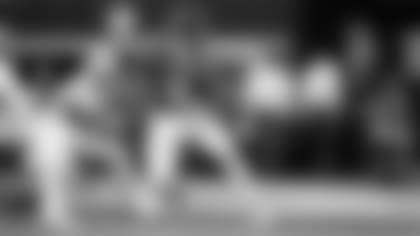 Kainani Stevens, Jaguars Team Reporter/Producer ...
Resiliency remains a hallmark for the Jags. A tough interception for Lawrence on the first drive and a punt on the second drive should have been the end of the game for the starters. But a quick turnover on special teams gave Jacksonville a short field and one more opportunity for the much-heralded offense to live up to expectations. Lawrence settled and finished that drive with a beautiful touchdown pass to Kirk and a nifty two-point conversion to wide receiver Zay Jones. The third drive was the charm.
Several rookies shine under the bright lights. The 2023 NFL Draft class featured 13 draft picks and more than a few made a name for themselves in Dallas. Harrison started at right tackle and looked quite comfortable in pass protection in his first NFL game. Bigsby led the team with nine carries for 52 yards and it looks like he will be featured as a short-yard, goal-line back. Personally I was most impressed with Abdullah, who showed he is truly a natural at pass rush. He got a sack, tackle for loss and also contributed on special teams. Pederson needs to find a spot for Abdullah on the 53-man roster.