The Jacksonville Jaguars have been shortlisted for the prestigious BT Sport Industry Awards in the 'Best use of PR' category for their PR strategy in the UK for the 2014 season. The winner will be announced at the awards dinner hosted at Battersea Evolution, London on Thursday 30th April 2015.
The shortlist was announced on Friday (13th February) with the Jaguars being selected for their #BeJaguars campaign from hundreds of submissions by a panel of sport industry experts. The other shortlisted nominees in the category were Everton Football Club, the Capital One Cup, Hugo Boss and Alex Thomson Racing, the Invictus Games and Jaguar Land Rover.
Jacksonville Jaguars' UK Sponsorship Director, Laura Oakes said: "We are delighted to be shortlisted for the BT Sport Industry Awards. Our agency Fast Track have done a fantastic job of engaging the UK's media to raise the profile of the Jacksonville Jaguars in the UK market. The results that we have seen in the growth of our fan base last year were impressive and this has largely been driven by our PR strategy. The BT Sport Industry Awards are very competitive so to be shortlisted is an achievement for everyone involved in our campaign. We're looking forward to hearing the final result."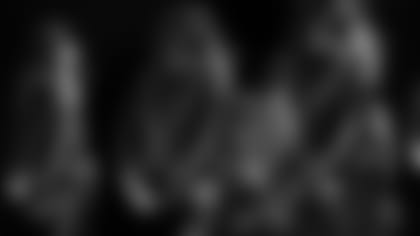 The highlights from 2014 campaign included the Jaguars' activity around the NFL Draft with their showcase event 'Jaguars LIVE @ Westfield' attracting thousands of fans. A charity sleepover at Wembley Stadium for 100 children as part of the 'A Hope to Dream' programme, inviting fans to meet the team during their game week in London as well as sending a couple of fans to New York to announce one of the Jaguars' Draft picks were also part of the campaign. The Jaguars were also the first NFL team to secure a regular column for an NFL coach in a national newspaper with Coach Gus Bradley appearing in the Metro throughout the 2014 season.
Dan Humphreys, account lead from Fast Track added, "We get a huge buzz from working with the Jacksonville Jaguars. From the owner, to the coaching staff and players, the focus is on delivering an amazing fan experience for all UK NFL followers, every single day of the year. With two games played and two to go in the current deal, the Jags have an exciting future in the UK. We are looking forward to working together to keep growing the fanbase here in the UK."
The Jaguars' next game in London will be against the Buffalo Bills on Sunday 25th October 2015 at Wembley Stadium. General Admission tickets for the game have already sold out.