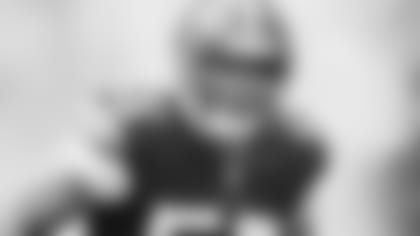 ](http://bit.ly/AMpics041114)

JACKSONVILLE – The Jaguars are moving to bolster the interior of the offensive line.
The result of the move won't be known for nearly a week.
That's because the move the Jaguars made was an offer sheet to center Alex Mack, one of the NFL's top centers and an unrestricted free agent who currently is the designated "transition" player of the Cleveland Browns.
Mack signed the Jaguars' offer sheet Friday afternoon, at which time the sheet was turned into the NFL office. Terms of the offer were not disclosed.
Under NFL rules, the Browns have five days to match the Jaguars' offer and retain Mack, meaning the Browns have until Wednesday, April 16 at 4:00 p.m. to act. If they do not choose to do so, they would receive no compensation from the Jaguars.
Mack, 28, would have earned a little more than $10 million if he had played for the transition tag.
Mack (6-feet-4, 311 pounds), a first-round selection and the 21st selection overall by the Browns in the 2009 NFL Draft from California, has not missed a start in five NFL seasons.
He would be the most high-profile free-agent signing for the Jaguars' this offseason and the second signing addressing the interior of the offensive line. The team signed offensive guard Zane Beadles from the Denver Broncos early in unrestricted free agency.
Beadles is expected to start at left guard alongside second-year veteran Luke Joeckel at left tackle with second-year veteran Austin Pasztor likely to start at right tackle.
Mack reportedly met with Jaguars officials last Friday.