JACKSONVILLE – The challenge is real and significant.
And just because NFL teams face similar circumstances doesn't make the week easier for Jaguars players – or for the coaches trying to prepare them.
The Jaguars as of Thursday had 25 players on the reserve/COVID-19 list – and three days from Sunday's game against the New England Patriots, passing-game coordinator Brian Schottenheimer was among those saying it is indeed a weird and difficult situation.
"It's a unique challenge; for me, this has been a little bit unprecedented," Schottenheimer said Thursday as the Jaguars (2-13) prepared to play the Patriots (9-6) at Gillette Stadium in Foxborough, Mass., Sunday at 1 p.m.
Five players – linebacker Myles Jack, guard Ben Bartch, defensive end/linebackers Jordan Smith and Josh Allen and wide receiver Laviska Shenault Jr. – missed a loss to the New York Jets Sunday on reserve/COVID-19. Players placed on the list this week include guard Andrew Norwell, safety Rudy Ford, defensive tackle DaVon Hamilton, linebacker Damien Wilson, defensive lineman Malcom Brown, left tackle Cam Robinson and center Brandon Linder.
The Jaguars placed safety Andrew Wingard on the list Thursday morning.
"Every team's going through it," Jaguars defensive coordinator Joe Cullen said. "Every team in the NFL is going through it. When the ball is kicked off at 1 o'clock, we'll have a team on the field ready to compete to the best of our ability to win the game."
Cullen served as the defensive line coach with the Baltimore Ravens last season when the Ravens placed 35 players on reserve/COVID-19 leading to a game originally scheduled for Thanksgiving against the Pittsburgh Steelers that was played the following Wednesday.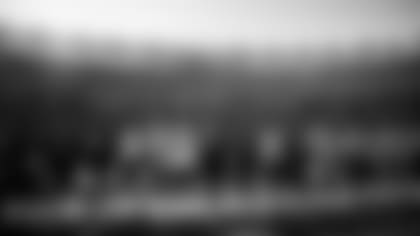 Cullen said his message to players this week is simple – that whoever plays, it's an "opportunity for someone to showcase why they belong."
"It's a great opportunity for us as an organization to go up there and fight our tails off to get a victory," Cullen said. "It takes some creative thinking, but we're going to line up and do things we do well no matter who's in the starting lineup."
Added Schottenheimer, "It's a puzzle. Right now, we're trying to piece together the puzzle. But whoever goes out there and plays, what we expect is that they play well. We have to get them prepared. They're working hard trying to get prepared.
"You don't feel bad because other teams are having to deal with it. We just have to do our part to get our guys ready to play."
Schottenheimer said the extent to which the game plan could be simplified – like many other issues this week – will be determined as the week continues.
"That depends on the guys," Schottenheimer said. "We're certainly prepared to be simple. We're certainly prepared to do the thing we think give us the best chance to win. It's been a unique challenge. It's a little bit uncharted territory."
Tight end James O'Shaughnessy missed practice for a second consecutive day Thursday with a hip injury and linebacker Dakota Allen practiced limited a second consecutive day with a shoulder injury. They were the only two Jaguars players listed on the injury report.
Cullen: "Our guys have been staying with it, staying the course. Whoever's ready to play, we're going to go up there and battle and get a victory and do everything we can to do it. We're navigating through everything. We went through it last year and we're just going to battle."