The Jacksonville Jaguars arrive in London next week for their first NFL International Series game at Wembley and, as part of their week in the capital, they are sending their larger-than-life mascot Jaxson De Ville into schools across the city to entertain and educate children about the NFL and the Jaguars.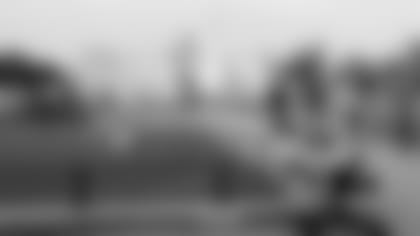 Supported by Jeep Chrysler UK, the 'Jaxson De Ville Schools Tour' will run from Wednesday October 23 to Friday October 25 and will feature the flamboyant mascot visiting primary schools from all over the city.
Jeep Chrysler UK has been a sponsor of the NFL International Series Games in London for the last three years and is providing Flag Football starter packs for the schools and Jacksonville Jaguars prizes for the pupils. They have also provided a Jaguars-branded Jeep Grand Cherokee so that Jaxson can arrive in style as he makes his way across London.
Steve Zanlunghi, Managing Director, Fiat Group Automobiles UK commented: "We saw the schools tour with the Jacksonville Jaguars as a natural extension of our existing commitment to the NFL, so we are delighted to support the team and, of course, the mascot Jaxson De Ville."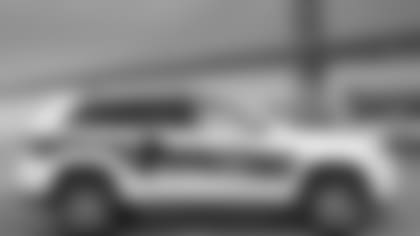 Laura Oakes, UK Sponsorship Director for the Jacksonville Jaguars added: "We're delighted that Jeep Chrysler UK is supporting the grassroots work that we are doing in London. The Jaguars are committed to play a game in London for the next four years and part of that commitment is to raise the awareness of the NFL and the Jaguars and to grow the existing fan base in the capital further. Being able to visit London schools with Jaxson De Ville provides us with a great opportunity to do this."
Jaxson De Ville is one of the most popular mascots in the NFL and carries out more than 300 appearances a year in his home town of Jacksonville, Florida. He also performs daredevil stunts at the Jaguars home stadium, EverBank Field, including zip-lining from the roof of the stadium onto the field. He will be entertaining the sell-out crowd at Wembley Stadium on Sunday October 27 with some of his trademark stunts prior to the game against the San Francisco 49ers.