The Jaguars' second-year head coach feels that way about many areas about the team. That absolutely includes the offense, particularly quarterback Trevor Lawrence.
"I just truly believe there's so much more for him," Pederson said Monday during the 2023 NFL Annual Meeting. "He wants that, and he's willing to do what it takes to work. That's what you want as the leader of your football team. That rubs off on the rest of your team."
Lawrence, the No. 1 overall selection in the 2023 NFL Draft, improved dramatically in 2023 as the Jaguars' offense improved in the second half of the season to finish 10th in the NFL in total yards and 10th in points.
Lawrence, after throwing 12 touchdown passes and 17 interceptions as a rookie, threw 25 touchdowns and eight interceptions in 2022 – numbers keyed by a second half of the season that Pederson said could lead to future growth.
"The way he finished the season last year, the way our offense finished, the way our team finished … that's something we can carry into the offseason," Pederson said.
Pederson, who coached the Philadelphia Eagles to a Super Bowl title in 2017 in his second season as head coach, talked often during the 2022 season about possible improvement from Lawrence and the offense in a second season in Pederson's offensive system.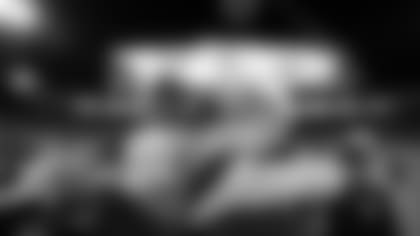 "That's something I'm looking forward to, is that second-year jump for Trevor," Pederson said. "He's going to be no longer starting at the ground. He has elevated himself, so we just start there and we work up. It's exciting to be able to do that and have the energy we felt at the end of the season.
"I think for Trevor it's just understanding now. He knows [wide receiver] Christian [Kirk]. He knows [tight end] Evan [Engram]. He knows all those guys around him.
"It's just now we need to get better."
Pederson said on Monday the Jaguars must improve in the passing game and running game and said the offensive staff has seen specific areas for potential improvement in recent weeks while reviewing the 2022 season and planning for 2023.
"The number one thing that we saw as a staff is just some of the little execution things, the detailed things," Pederson said. "Now, in Year Two [ for the coaching staff], they'll be able to see. We can show them now on tape this spring those issues. That's where we get better. That's where we take another step, is the details of what we're doing. That's why this offseason will be exciting."
Pederson on Monday discussed Calvin Ridley extensively for the first time since the veteran wide receiver was reinstated by the NFL on March 6. The Jaguars acquired Ridley in a trade with the Atlanta Falcons in November, with Ridley serving a suspension the entire 2022 season for violating the NFL's gambling policy. "We're excited to get Calvin," Pederson said. "We're excited to have him cleared a few weeks ago by the league. That's behind him now." Ridley caught 248 passes for 3,342 yards and 28 touchdowns in four seasons with the Falcons, including a career-high 90 receptions for a career-high 1,374 yards and nine touchdowns in 2020 – his final full NFL season. "We've gone back and watched a lot of his tape from Atlanta, the things that he does well," Pederson said. "It's some of the same things that we do within our system and within our offense. It's going to be a great piece for Trevor, obviously. He's going to work great with Christian and Zay [Jones] – and even with Evan." Pederson said Ridley can bring "another level" to the receiving group. "Until we really get him in the building and, and get him work in this spring, it's just kind of what we've seen on film so far," Pederson said. "We're really looking forward to maybe designing some things for him and just integrating them in one day at a time."
Pederson on former Jaguars defensive lineman Calais Campbell visiting the team last week as a potential free-agent signing: "It was a great visit with Calais. You can't pass up on an opportunity to at least bring him in and talk to him, see where he's at, too – to see if there's a fit. That's why we did that. I know he has some opportunities to go and visit some other teams, but we had a good day."