JACKSONVILLE – Senior writer John Oehser and Jaguars analyst Bucky Brooks examine the Jaguars' quarterback position in this position-by-position look at the '22 offseason:
2021 at a glance: This past season was all about Lawrence, the No. 1 overall selection in the 2021 NFL Draft who started all 17 regular-season games as a rookie. Lawrence struggled early, then had three consecutive games with a passer rating of more than 92.1 leading into a Week 7 bye. He then struggled through much of the second half of the season as the offense went into something of a disarray along with the team, which led to the December dismissal of Head Coach Urban Meyer. Lawrence showed impressive poise and leadership in multiple difficult situations throughout the season, emerging as a team spokesman amid serious off-field issues around the team in November and December. He completed 359 of 602 passes for 3,641 yards and 12 touchdowns with 17 interceptions. He finished the season with his best performance, completing 23 of 32 passes for 223 yards and two touchdowns with no interceptions in a 26-11 victory over the Indianapolis Colts in the regular-season finale at TIAA Bank Field.
Offseason storyline: The Jaguars have comparatively little work to do at this position this offseason, with Lawrence clearly the Jaguars' long-term starter and a player with all the tools/potential to be a franchise-level player for a decade of more. Beathard, who signed with the Jaguars as an unrestricted free agent last offseason, won the backup job last training camp and performed well during the preseason – and during brief regular-season work. The Jaguars recently re-signed Jake Luton, a sixth-round selection by the Jaguars in the 2020 NFL Draft who spent the 2020 season and much of the 2021 preseason with the team before being released and spending part of the season on the Seattle Seahawks' roster/practice squad and also spending time on the Miami Dolphins' practice squad.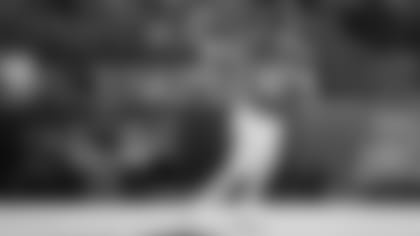 Free agents as of March 16: None.
Bucky Brooks' top three free-agent quarterbacks: 1, Jameis Winston, New Orleans Saints; 2, Mitchell Trubisky, Buffalo Bills; 3, Teddy Bridgewater, Denver Broncos.
Bucky Brooks' top three collegiate quarterback prospects: 1, Kenny Pickett, Pittsburgh; 2, Matt Corral, Mississippi; 3, Malik Willis, Liberty.
Oehser analysis: Any analysis of the Jaguars' quarterback situation starts with Lawrence and comes close to ending with him, too. He struggled early in his rookie season, stabilized for a few games, struggled again and finished with his best game of the season. How to assess him moving forward is tricky – and his rookie season must be viewed through the lens of a difficult season for the franchise on and off the field, with off-field weirdness seemingly constant during Meyer's 13-game tenure. Yes, Lawrence had a lot of rough moments on the field. But the Jaguars' receivers lacked speed after the Week 4 loss of DJ Chark Jr. – and even with Chark, the group lacked enough front-line playmakers. A few reasons for optimism around Lawrence: He absolutely showed remarkable poise and leadership on and off the field. He maintained his pocket presence and never seemed to lose confidence. He also clearly has the work ethic, desire and "it" factor necessary for a franchise quarterback. All the ingredients are there. Head Coach Doug Pederson's task is to stabilize and improve the franchise around Lawrence and give the No. 1 overall selection a chance to develop and grow. Beathard gives the Jaguars a reliable backup and Luton has shown enough flashes to make him an intriguing developmental quarterback.
Brooks analysis: Despite a rocky rookie season, Lawrence is the face of the franchise as a five-star quarterback prospect with intriguing potential. The former No. 1 overall pick struggled in an ill-fitting offense that did not suit his talents, but he flashed the intelligence, toughness, and leadership skills that head coaches covet in franchise quarterbacks. With a quarterback-friendly head coach joining the team with a proven developmental plan, Lawrence could become one of the NFL's super sophomores next season. Beathard has shown enough in preseason action and mop-up duty to warrant an extended stay as the Jaguars' QB2. The veteran has enough experience and wisdom to lead the team to a win if No. 16 is sidelined for a series or game.