JACKSONVILLE – Senior writer John Oehser, senior correspondent Brian Sexton and team reporter Ashlyn Sullivan with quick thoughts as the Jaguars' 2022 offseason approaches
Addressing offense. The Jaguars' '22 offseason goal offensively is clear – improve around quarterback Trevor Lawrence. Doing so likely will be a multi-step process, with one step addressing an offensive line likely to undergo change and another step addressing a wide-receiver corps that lacked a big-play dynamic last season with too many drops. The Jaguars must first determine the future of pending free-agent left tackle Cam Robinson and pending free-agent guards Andrew Norwell and A.J. Cann – 60 percent of last season's Week 1 starting line; determining whether 2021 rookie Walker Little is the left-tackle of the future likely will factor heavily into the Robinson decision – and left tackle could be the Jaguars' direction with the No. 1 overall selection in the 2022 NFL Draft. With no receiver worthy of the No. 1 selection, the team could address the position early in free agency and in Rounds 2 and/or 3 of the draft. The team faces a major decision regarding pending free-agent wide receiver DJ Chark Jr., a Pro Bowl selection following the 2019 season who missed the final 12 games of '21 season with a broken ankle. Another area to watch: running back, where third-year veteran James Robinson (Achilles) and rookie Travis Etienne Jr. (Lisfranc) both sustained major season-ending injuries this past season. The Jaguars must determine if Etienne and Robinson will be healthy before deciding if the position should be addressed this offseason.
Addressing defense. The Jaguars face fewer major decisions involving their own players defensively, but there remain areas to address; while the defense had dominant moments in '21, the unit still needs more playmakers. It also must improve sacks and turnovers, though facing large deficits throughout last season contributed to a league-low nine takeaways and 32 sacks – fifth fewest in the NFL. Getting more disruptive therefore is a top priority. The No. 1 overall selection could be used on one of several edge defenders – Aidan Hutchinson of Michigan and Kayvon Thibodeaux are considered possibilities – but it's just as critical to address a defensive interior that must get stouter and more disruptive, and likely needs at least two more front-line players. Linebacker was solid in 2021 but could be addressed somewhere in the first two days of the draft – while safety remains a position where the Jaguars have yet to show they have a front-line, game-changer.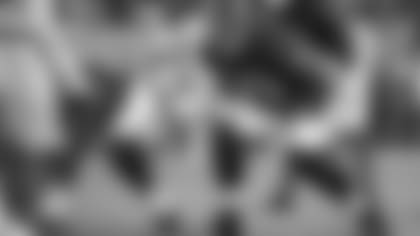 Addressing offense. Give me the offensive tackle at No. 1. The Jaguars will be stuck at No. 1 in the draft. At least three offensive tackles and three defensive ends could figure into the Top 10 selections. With no quarterbacks worthy of No. 1, no team is likely to trade up – and you can't pass on value to force a wide receiver in Round 1. Still, I really like Alabama offensive tackle Evan Neal and think he's the right pick; he has size, athleticism, positional flexibility and played at college football's winningest program. The Jaguars must prioritize the offensive line, and Neal's flexibility would allow the Jaguars to put other players in different positions. The ability to run and control tempo, which also sets up the quarterback with play action, is critical to turning an offense that could barely earn a first down at times last season into one that operates with ruthless efficiency. An improved line will make Lawrence and every skill position player better, which means a big offensive lineman at No. 1 overall.
Addressing defense. The Jaguars must get younger in defensive interior. I love linebacker Myles Jack, who will be 27 and therefore in his prime next season, but he barely practiced in the second half of last season – and that worries me. I don't think he's done, but counting on him to be available every week for the remaining two years of his contract could be a concern. Inside linebacker Damien Wilson is a pending free agent, which could mean needing Shaq Quarterman to blossom into every-down player in his third season. Pass rush is always the sex appeal on this side of the ball, but the Jaguars need at least one more playmaker in the middle to support Jack – and perhaps to take Wilson's starting job – next fall. When I watch Tampa Bay's Devin White roam the field, I wonder if there isn't a linebacker who might slide down the board for an aggressive team to move into the first round and select him. Who knows if that guy will be there, but there will be linebackers on Day 2; the Jaguars should target one.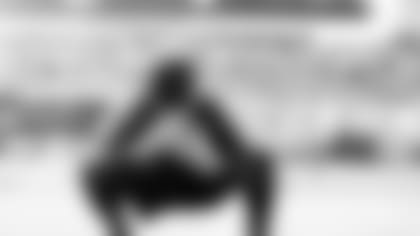 Addressing offense. Welp, where to begin? The Jaguars need a multitude of weapons to make them a functioning offense in 2022. To put it simply, they just did not score enough points. A wide receiver is a huge need this offseason, one I expect the Jaguars to address in the draft and free agency. The only receiver I see as a "lock" for a roster spot is Laquon Treadwell – and that is saying something from a guy who was cut during training camp. Running back could be tied with receiver for the biggest need, with injury questions around Robinson and Etienne. I already have written a paragraph and we only got to two needs for this Jaguars offense. There are more. The unit needs a lot of work.
Addressing defense. Defensively, the Jaguars do not need near as much work as they do on offense. Still, major improvements are needed on this side of the ball. The Jaguars need more big bodies on their interior defensive line, someone to take up space and stop the run. The two defensive linemen I think you must keep: Adam Gotsis and Roy Robertson-Harris, each of whom showed why they deserve a spot with how they played in the final game against the Indianapolis Colts. Safety is another need; Rayshawn Jenkins is not a game-changing playmaker and Andre Cisco must develop. There is something there with Daniel Thomas, but I would not be surprised if they throw big money at a safety in free agency.