JACKSONVILLE – Seven Jaguars experts – Rick Ballou, Frank Frangie, Brent Martineau, John Oehser, Brian Sexton, J.P. Shadrick and Ashlyn Sullivan – are breaking down the Jaguars as the 2022 NFL season approaches; today: reasons to believe in the Jaguars in '22
Rick Ballou, Jaguars sideline reporter
Reason to believe in the Jaguars in '22: Head Coach Doug Pederson is the right man for the job. In his short time here, he has been asked to completely fix all the Jaguars' issues. Remember: He did this once already in Philadelphia after the Chip Kelly experiment. The right things are being said, which is expected. Witnessing how active he is with Jacksonville's offense during practice is encouraging. I believe he will work well with quarterback Trevor Lawrence and that his play-calling will vastly improve this offense.
Frank Frangie, Radio Voice of the Jaguars
Reason to believe in the Jaguars in '22: Because they might be pretty good on defense – not marginally improved, or a little better. But legitimately good on defense. I have a good feeling about that group. Fast, athletic and tough. Maybe not super deep yet, but the frontline guys have a real chance.
Brent Martineau, Action Sports Jax Sports Director
Reason to believe in the Jaguars in '22: Three reasons.
First, Pederson knows how to coach and is the perfect coach for this team at the time.
Second, I think their offense has a chance to be pretty good. I like the parts and if the Jaguars play to their capability offensively, they might surprise some people.
Lastly, this defense is a lot better on paper than it has been. The sacks and turnovers have to come, but they should happen more frequently with the players now on the roster.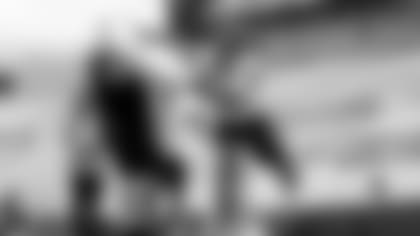 John Oehser, jaguars.com senior writer
Reason to believe in the Jaguars in '22: The defensive front seven, particularly the linebackers. Yes, Lawrence must be improved for the Jaguars to succeed in 2022. And it's hard to imagine Pederson not having a positive influence. But the Jaguars' linebackers – Josh Allen and Travon Walker outside, Devin Lloyd and Foye Oluokun inside – are blue-chip and highly-productive players. This group should be stouter and more disruptive, which should keep the Jaguars in more games. If this group makes the defense three or four points a game better – and if it can raise its turnovers from last season's nine to the high teens – that could make the difference in four or five games.
Brian Sexton, jaguars.com senior correspondent
Reason to believe in the Jaguars in '22: Pederson knows what championship football looks like and he's showing his team with everything he says and – more importantly – everything he does on the practice field. He's the calming presence this team needs. It's clear that his track record as a former player and as a head coach have earned him credibility with his team. This team has enough talent to line up and win every week this season, but the Jaguars don't have the experience of having done that. Enter Pederson and his veteran NFL staff. My expectations are 7-9 wins, and I don't think that's reaching. It's exciting to have a coach who knows how to put his team in a position to take advantage of a good break if it comes its way.
J.P. Shadrick, jaguars.com reporter/editor
Reasons to believe in the Jaguars in '22: Leadership, both by the coaching staff and players in the locker room – plus better players are on the team. Strong coaching leadership keeps a team focused on the goals and tasks at hand. Strong leadership in the locker room keeps the players together on one page. The best leaders in the world have the best messaging and schedules. But in the NFL, if the players aren't better than the players they are playing against, you'll be fighting an uphill battle each week no matter your message or schedule. It feels like the roster has improved over the last couple of years to raise that level of talent.
Ashlyn Sullivan, Digital reporter and host
Reason to believe in the Jaguars in '22: The defensive front seven is much improved. Truthfully, it seems like it happened overnight with free agency and the draft; you suddenly look at this defensive line and are impressed with the names you see. The Jaguars are way bigger up front and should be able to be much more dominant in the run game. The linebacker core is impressive and we haven't even seen them in pads yet. The defense should be night and day from what we saw a year ago.