JACKSONVILLE – Seven Jaguars experts – Rick Ballou, Frank Frangie, Brent Martineau, John Oehser, Brian Sexton, J.P. Shadrick and Ashlyn Sullivan – are breaking down the Jaguars as the 2022 NFL season approaches; today: the primary issue to watch for the Jaguars in '22
Rick Ballou, Jaguars sideline reporter
Primary issue to watch for the Jaguars in '22: I wonder if this team has a true burner at wide receiver. Players and coaches don't seem to be concerned, but I would have addressed this in the draft. Minus-12 points was the point differential for the Jaguars last season. How many more points can the offense generate in 2022 after a franchise-record-low 14.9 a game in 2021? The defense improved last season by four points, but still allowed 26.9 a game. Jacksonville has to shave that number down.
Frank Frangie, Radio Voice of the Jaguars
Primary issue to watch for the Jaguars in '22: Can they find enough offense? I think Head Coach Doug Pederson and his offensive staff are terrific. But how much will quarterback Trevor Lawrence be able to improve? It's still just Year 2 for Lawrence. He is going to be fantastic, but how long will it take? Will the interior of the line hold up? Is there enough offensive explosiveness around Lawrence? Those are my concerns.
Brent Martineau, Action Sports Jax Sports Director
Primary issue to watch for the Jaguars in '22: The biggest worry I have about the Jaguars is the rest of the league. I think the Jags got a lot better in the offseason, but I don't know how much they closed the gap on the AFC. There are 11 or 12 teams that think they have legitimate chances to make the Super Bowl from the conference. The Jaguars could play a lot better in 2022 and still not win a whole lot of games. Can they gain on Tennessee and Indianapolis is the big question.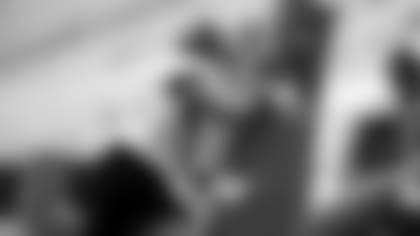 John Oehser, jaguars.com senior writer
Primary issue to watch for the Jaguars in '22: Pressure and disruption. The Jaguars won three games last season, so there are multiple issues to watch – and multiple areas that must improve. Lawrence must develop. The offense must produce more explosive plays. Etc. But a huge area this team must improve is defensive disruption; the Jaguars must pressure the passer better and increase the nine turnovers they forced last season. They made multiple moves to improve the front seven and the pass rush in the offseason. But players such as veteran Josh Allen and rookie Travon Walker must play to their potential, and the Jaguars must show they are better in this area on the field – not just on paper.
Brian Sexton, jaguars.com senior correspondent
Primary issue to watch for the Jaguars in '22: I worry about the Jaguars' ability to run the ball with force in 2022. A torn Achilles tendon and a Lisfranc injury can be career killers for any player, but especially a running back. James Robinson (Achilles) hasn't practiced this offseason – and while Travis Etienne (Lisfranc) looks good, we're a long way from knowing if he's going to be the same explosive player he was before his injury last August. Reserve Ryquell Armstead looks good and Snoop Conner is a promising rookie runner, but there are more questions than answers at the position as we get ready for training camp. A running game is a quarterback's best friend and the Jaguars will spend a lot of time in August working to make sure that Lawrence isn't lonely in the backfield.
J.P. Shadrick, jaguars.com reporter/editor
Primary issue to watch for the Jaguars in '22: Newness on defense. New coordinator, new assistant coaches, new free-agent starters at each level of the defense, new high draft picks that will make an early impact. That's a lot of new in one year, but it's so new that not many of the newcomers lived through the issues of the last couple seasons and can build the defense as their own. "Worry" is a strong word, but maybe it's just that the unfamiliarity is a little uncomfortable.
Ashlyn Sullivan, Digital reporter and host
Primary issue to watch for the Jaguars in '22: I still wonder if they have enough help for Lawrence. The way I look at this, it's all on wide receiver Christian Kirk to be what they paid him to be as an unrestricted free agent this past offseason. Kirk needs to be the No. 1 threat on offense and be Lawrence's "go-to" guy. The Jaguars' front office went all in on Kirk. Now, it's up to him to become the No. 1 receiver he never really had the chance to be in Arizona.